Revitalizing Historic Berlin Spaces for Digital Art: km temporaer
The km temporaer project, initiated by Elisa R Linn and Lennart Wolff, has breathed new life into historic commercial spaces in the Mitte district of Berlin. These spaces, located in a turn of the century tenement building near the former border zone, have undergone extensive refurbishment to create a project space for digital media art. The building itself bears the marks of Germany's internal border expansion, with some parts having been demolished. One such remnant is a windowless room that serves as a testament to the building's past. With approximately 166 m2 of exhibition space spread across eight rooms, the project aims to preserve the building's historical features while incorporating modern design elements.
To successfully merge the old and the new, the km temporaer project employed structural modification measures that carefully maintained the building's historical integrity. In particular, light structured wooden walls were installed to create surfaces suitable for projections, ensuring that the space could accommodate digital media art. The focus was on preserving the original features of the building while adapting it to meet the needs of contemporary artistic expression.
Additionally, the project introduced a system of simple wooden exhibition furniture that can be easily adapted for different uses. This flexibility allows artists to showcase their work in a way that best fits their artistic vision. The first exhibition held in the revamped space, titled "reflecting on networks / artistic strategies using the web," demonstrated the potential of this adaptable furniture system.
The km temporaer project, realized by the wolff:architekten architectural studio, has successfully transformed historic commercial spaces in Berlin's Mitte district into a vibrant hub for digital media art. By carefully preserving the building's historical fabric and incorporating modern design elements, the project has created an exhibition space that seamlessly merges the past with the present. With its adaptable wooden walls and furniture, the space offers artists the freedom to showcase their work in innovative ways. This project stands as a testament to the power of revitalizing historic spaces for contemporary artistic expression.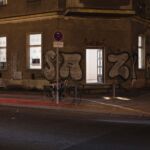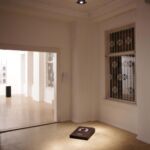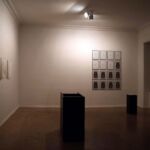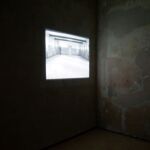 Project's associated companies