Orlando: Striking Balance Between Tradition and Modernity
Los Angeles, CA, USA
Shapiro Joyal Studio, a renowned architectural firm, has recently completed an exquisite interior design project in the Carthay Circle neighborhood of Los Angeles. The task at hand was to transform a 1920's apartment into a space that retained its traditional charm while accommodating the modern lifestyle of the client, a highly acclaimed sound engineer. With their expertise in space planning, material selection, and custom furniture design, Shapiro Joyal successfully struck a balance between the old and the new.
The studio's approach to the project was to create a masculine and minimalistic interior with a touch of warmth. By utilizing textured neutral fabrics and solid woods, they achieved a harmonious contrast with the vibrant ceramics and artwork that subtly adorned the space. The primary focus was to design an adaptable environment suitable for both work and personal engagements. However, it was equally important to ensure that the apartment served as a personal sanctuary, providing solace for the client after long and demanding workdays.
Shapiro Joyal Studio's attention to detail is evident in the custom furniture pieces found throughout the residence. Notable examples include a custom sofa upholstered in Kvadrat's felted wool, a Lounge Series chair also upholstered in Kvadrat's felted wool, a custom April Coffee Table made from solid maple, and a floating platform bed crafted from the same exquisite material. In addition, the studio designed Risser End Tables, a custom side table, a bookcase, a bench, a dresser, a wood and steel desk, and speaker stands – all meticulously crafted from solid cherry or maple.
The result of Shapiro Joyal Studio's efforts is an exceptional living space that seamlessly blends tradition and modernity. The historic essence of the 1920's apartment has been preserved, while the client's contemporary needs have been thoughtfully met. Through their expertise in interior design, the studio has created a sanctuary that not only caters to the demands of a busy professional but also offers a serene retreat for relaxation and rejuvenation. The project stands as a testament to the studio's commitment to both functionality and aesthetics, leaving a lasting impression on all who step foot into this remarkable space.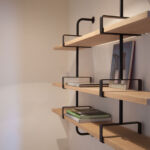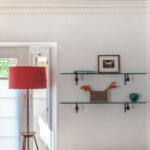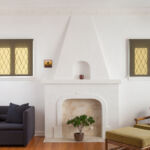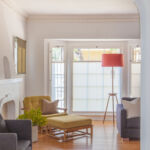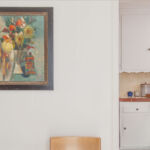 Project's associated companies