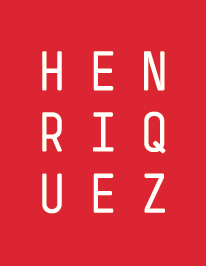 Intermediate & Senior Production Technologist / Architect
Vancouver, BC, Canada
About the Job
Henriquez Partners Architects is a specialized design firm that creates visually captivating mixed-use structures while upholding ethical values. We strongly believe that architects have a vital role in shaping inclusive and dynamic communities that cater to the diverse needs of society. Our studio culture, grounded in our core values, has earned us recognition as one of Canada's Top 100 Employers and Best Employers for Recent Graduates for the past four years.
Currently, we are actively seeking intermediate and senior prototyping engineers/architects with a minimum of five years of experience in production technology. The ideal candidate should demonstrate a keen design sense, expertise in construction, and self-motivation. If you are looking for an opportunity to collaborate within a team and contribute to a wide range of projects, we warmly invite you to join our team.
As a prototyping engineer/architect, your main responsibility will be to create detailed construction drawings encompassing various design styles, including 3D models. Proficiency in using Revit for drawing preparation and coordination, as well as diligent management of project timelines and milestones, will be crucial in this role.
The requirements for this position include a high level of proficiency in Revit software, expertise in building science and technology, and a proven track record of delivering exceptional results within tight deadlines. Familiarity with Construction Documentation, Design Development, and Contract Administration across different projects will be advantageous. While a Master's degree in architecture is desirable, it is not mandatory.
We take pride in the diversity of our team, which comprises over 60 individuals from more than 25 countries. Together, we thrive in a collaborative environment. If you share our vision of cultivating vibrant and diverse communities, we enthusiastically encourage you to apply for this position.
Nice to have some experience with these types of Projects
Civic
Commercial
Cultural
Cultural Center
Electronics stores
Entertainment
Office
Pop-Up
Nice to have these Skills
Nice to have some experience in these fields
3D Visualisation
Architecture
Architecture Drafting
BIM Coordinating
BIM Modelling
General
Salary
Salary to be Discussed with a Successful Candidate