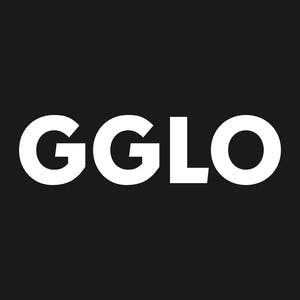 Interior Designer
Seattle, WA, USA
About the Job
Job Opportunity: Interior Designer
Position: Interior Designer
Responsibilities and Duties:
- Execute interior design tasks for projects of various scales and stages.
- Communicate design concepts effectively using visual and technical applications.
- Stay updated with current interior design trends and prioritize sustainable and climate-positive design practices.
- Create presentation materials to showcase designs to clients and stakeholders.
- Foster collaboration across disciplines and utilize design thinking to achieve project goals.
- Facilitate smooth information flow within the project team.
- Curate and present FF&E, lighting, material palettes, and art concepts to clients.
- Supervise and guide junior team members.
- Showcase design work in internal and external communications.
- Employ problem-solving skills and innovative approaches to convey design concepts in three dimensions and through compelling narratives.
- Connect design concepts with feasibility and articulate them concisely.
- Thrive in a fast-paced environment with multiple projects at different stages of development, demonstrating adaptability and critical thinking.
- Proficient in Rhino, NewForm, Deltek Vision, Revit, Enscape, and other standard software.
- Possess excellent interpersonal and organizational skills.
- Collaborate effectively as an individual contributor and as part of a team.
- Actively engage in the interior design community.
- Demonstrate a commitment to staying updated with technological advancements and professional growth.
- Bonus points for LEED AP, WELL AP, or similar certifications.
Requirements:
- Bachelor's degree in Interior Design, Architecture, or related field.
- NCIDQ certification or working towards it.
- Minimum of eight years of experience in interior design.
- Familiarity with mixed-use, multi-family, workplace, and/or hospitality projects.
- Proficiency in all aspects of the design process, including FF&E.
- Skilled in Revit, Enscape, Adobe Suite, Microsoft Office, and Adobe InDesign.
- Willingness to travel for project-related work.
Benefits:
- Competitive compensation package.
- Health, dental, and vision insurance.
- 401(k) plan with employer matching.
- Paid vacation and holidays.
- Opportunities for professional development and continuing education.
- Collaborative and open work environment.
To apply, please submit your resume, portfolio, and a cover letter detailing your qualifications and interest in the position. We look forward to reviewing your application and potentially welcoming you to our team.
Nice to have some experience with these types of Projects
Apartment
Art Installations
Barnightclub
Bridge
Civic
Commercial
Cultural
Gallery
Grocery Stores
Hospitality
Museum
Residential
Supermarket
Transport Infrastructure
Nice to have these Skills
3D
3DS Max
ArchiCad
AutoCAD 3D
Nice to have some experience in these fields
3D Visualisation
Architecture
Architecture Drafting
Furniture Design
Salary
Salary to be Discussed with a Successful Candidate