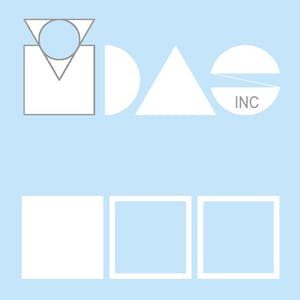 Innovative & Sustainable Architecture | IDAS, Inc.
Architecture Studio
About the company
IDAS, Inc. is an architecture studio that specializes in creating innovative and sustainable designs for a variety of projects. With a team of experienced architects and designers, IDAS, Inc. has established a reputation for excellence in the industry.
Design Philosophy
At IDAS, Inc., the design philosophy is centered around creating spaces that are not only aesthetically pleasing but also functional and sustainable. The team believes that architecture should be a reflection of the community it serves and should enhance the quality of life for those who interact with it.
Services Offered
IDAS, Inc. offers a range of services to clients, including architectural design, interior design, and project management. The team works closely with clients to understand their needs and develop customized solutions that meet their specific requirements.
Project Portfolio
IDAS, Inc. has an impressive portfolio of projects that showcase their expertise in a variety of areas. From commercial and residential buildings to cultural and educational institutions, the team has worked on projects of all sizes and complexities.
Sustainability
Sustainability is a core value at IDAS, Inc. The team is committed to creating designs that are environmentally responsible and minimize the impact on the planet. They use sustainable materials and incorporate energy-efficient systems into their designs to reduce the carbon footprint of their projects.
Conclusion
IDAS, Inc. is a leading architecture studio that is dedicated to creating innovative and sustainable designs. With a team of experienced professionals and a commitment to excellence, they have established themselves as a trusted partner for clients looking to bring their vision to life.
We have good experience with
Bar
Cultural
Educational
Electronics stores
Entertainment
Fashion stores & boutiques
Health Care
Historic Preservation
Hospitality
Hotel
Motel
Residential
Retail
Sports
Urban Planning
Our Skills
3D
ArchiCad
Autodesk Alias
BlocksCAD
BricsCAD
CAD
Civil 3D
Fusion 360°
MeshLab
Meshmixer
Patchwork 3D
Poser
Rhinoceros 3D
SketchUp
SolidWorks
Tekla Structures
VariCAD
Vectorworks Fundamentals
ZBrush
We can help you with
Architecture
Architecture Drafting
Audio and Visual
BIM Coordinating
Decoration and Finish
Engineering
Exhibition Design
Foundation
General
HVAC
Landscape
Photography
Project Management
Security and IT
Signage Design
Structural
Contact Details
United States
Riverside, US