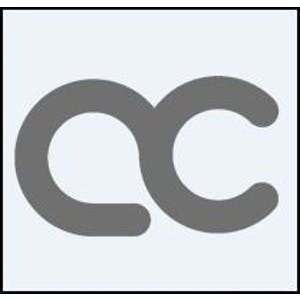 Innovative Architecture Studio - AC Estudio
Architecture Studio
About the company
AC Estudio: The Innovative Architecture Studio
AC Estudio is a renowned architecture studio that has been providing innovative designs for over a decade. The studio is known for its unique approach to architecture that blends creativity, functionality, and sustainability.
The Studio's Philosophy
AC Estudio believes that architecture should be more than just a building. It should be a space that inspires, energizes, and enhances the lives of those who use it. The studio's philosophy is to create designs that are not only aesthetically pleasing but also functional and sustainable.
Design Process
AC Estudio's design process is collaborative, involving the client in every step of the way. The studio's team of architects, designers, and engineers work together to create designs that meet the client's needs and exceed their expectations. The studio uses the latest technology and software to create 3D models and renderings, allowing clients to visualize the design before construction begins.
Projects
AC Estudio has worked on a wide range of projects, from residential homes to commercial buildings. One of the studio's most notable projects is the Casa del Bosque, a stunning home located in the mountains of Spain. The home's design seamlessly blends into the surrounding landscape, creating a harmonious relationship between the built environment and nature.
Another notable project is the Centro de Interpretación de la Naturaleza de la Sierra de Guadarrama, a nature center located in the Sierra de Guadarrama National Park. The center's design incorporates sustainable features such as solar panels and rainwater harvesting systems, making it an eco-friendly building that educates visitors on the importance of environmental conservation.
Conclusion
AC Estudio is a forward-thinking architecture studio that is committed to creating designs that are not only beautiful but also functional and sustainable. The studio's collaborative approach and use of technology allow clients to be involved in the design process and visualize the final product. With a portfolio of impressive projects, AC Estudio is a leader in the architecture industry.
We have good experience with
Art Installations
Bar
Civic
Educational
Fashion stores & boutiques
Fast Food
Grocery Stores
Historic Preservation
Hospitality
Landscaping
Residential
Restaurant
Retail
Transport Infrastructure
Our Skills
3D
Antimony
ArchiCad
AutoCAD
AutoCAD 3D
Autodesk Revit
BricsCAD
CAD
CATIA
Cinema 4D
FreeCAD
Fusion 360°
K-3D
Modo
Rhinoceros 3D
Tekla Structures
TinkerCAD
TurboCAD
VariCAD
We can help you with
Architecture
BIM Coordinating
Construction
Electrical
Elevators
Engineering
Exhibition Design
Foundation
General
HVAC
Interiors Design
Landscape
Photography
Project Management
Security and IT
Signage Design