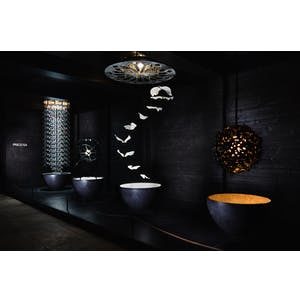 Vasku & Klug: Innovative & Sustainable Architecture
Architecture Studio
About the company
Vasku & Klug Architecture Studio: A Creative Force in the Industry
Vasku & Klug is a renowned architecture studio that has been making waves in the industry for years. Their innovative designs and unique approach to architecture have earned them a reputation as one of the most creative forces in the field.
The Studio's Philosophy
At the heart of Vasku & Klug's philosophy is the belief that architecture should be more than just functional. They believe that buildings should be beautiful, inspiring, and sustainable. This philosophy is reflected in all of their work, from residential homes to commercial buildings.
The Studio's Approach
Vasku & Klug's approach to architecture is highly collaborative. They work closely with their clients to understand their needs and vision for the project. This collaborative process ensures that the final design is not only functional but also reflects the client's personality and style.
The Studio's Projects
Vasku & Klug has worked on a variety of projects, from small residential homes to large commercial buildings. One of their most notable projects is the "Cocoon" hotel in Switzerland. This stunning hotel is built into the side of a mountain and offers breathtaking views of the surrounding landscape.
Another notable project is the "Treehouse" in Austria. This unique residential home is built around a tree and blends seamlessly into the surrounding forest. The home's design is both functional and beautiful, with large windows that offer stunning views of the forest.
The Studio's Future
Vasku & Klug is constantly pushing the boundaries of architecture and design. They are always looking for new and innovative ways to create beautiful, sustainable buildings that inspire and delight. With their passion for architecture and commitment to excellence, there's no doubt that they will continue to be a creative force in the industry for years to come.
We have good experience with
Big scale malls & outlets
Civic
Commercial
Cultural
Educational
Fast Food
Government
Grocery Stores
Hospitality
Hotel
Industrial
Landscaping
Night Club
Retail
Urban Planning
Our Skills
3D
3DS Max
Antimony
AutoCAD 3D
Autodesk Inventor
Autodesk Revit
BricsCAD
CAD
CATIA
Civil 3D
FreeCAD
K-3D
KOMPAS-3D
Meshmixer
Modo
Pro ENGINEER
Solid Edge ST9
VariCAD
ZW3D
We can help you with
Architecture
Automation
BIM Modelling
Decoration and Finish
Elevators
Engineering
Furniture Design
General
HVAC
Interiors Design
Kitchen technology
Lighting Design
Photography
Project Management
Sculpture
Sprinkler fire protection