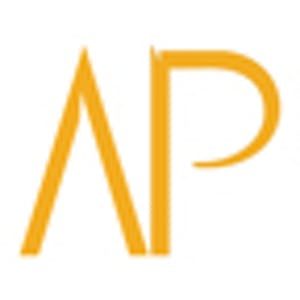 Revolutionizing Architectural Design: Valletta Architecture Studio
Architecture Studio
About the company
Valletta Architecture Studio: A New Era of Architectural Design
Valletta Architecture Studio is a cutting-edge architectural firm that is revolutionizing the way we think about design. With a focus on innovation and creativity, this studio is pushing the boundaries of what is possible in the field of architecture.
The team at Valletta Architecture Studio is made up of some of the most talented and experienced architects in the industry. They are passionate about their work and are committed to creating designs that are both functional and beautiful.
One of the key features of Valletta Architecture Studio is their use of advanced technology in their design process. They utilize the latest software and tools to create highly detailed and accurate models of their designs. This allows them to visualize their ideas in 3D and make changes in real-time, resulting in a more efficient and effective design process.
Another important aspect of Valletta Architecture Studio is their commitment to sustainability. They believe that architecture should be environmentally responsible and strive to incorporate sustainable design principles into all of their projects. This includes using energy-efficient materials, designing buildings that are optimized for natural light and ventilation, and incorporating green spaces into their designs.
Valletta Architecture Studio has worked on a wide range of projects, from residential homes to large commercial buildings. They are known for their ability to create designs that are both functional and aesthetically pleasing, while also being environmentally responsible.
Overall, Valletta Architecture Studio is a leader in the field of architectural design. Their innovative approach to design, use of advanced technology, and commitment to sustainability make them a top choice for clients who are looking for cutting-edge and responsible design solutions.
We have good experience with
Civic
Cultural
Fashion stores & boutiques
Fast Food
Government
Health Care
Hospitality
Hotel
Industrial
Landscaping
Motel
Residential
Retail
Trade Center
Our Skills
3D
3DS Max
AutoCAD 3D
Autodesk Fusion 360
Autodesk Inventor
Autodesk Revit
BricsCAD
CAD
Chief Architect
Creo
Lumion
MagiCAD
MeshLab
NX for Product Design
Poser
Solid Edge ST9
SolidWorks
VariCAD
ZBrush
We can help you with
Architecture
Architecture Drafting
Audio and Visual
Automation
BIM Coordinating
BIM Modelling
Decoration and Finish
Electrical
Engineering
Foundation
Furniture Design
General
Interiors Design
Landscape
Security and IT
Signage Design
Contact Details
United States
Valletta, US