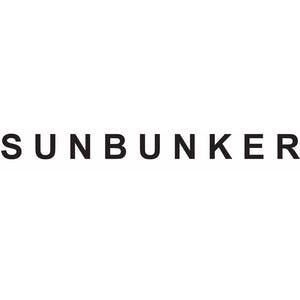 SUNBUNKER: Innovative Architecture Studio for Unique Designs
Architecture Studio
About the company
SUNBUNKER: A Unique Architecture Studio
SUNBUNKER is a one-of-a-kind architecture studio that has been making waves in the industry. With their innovative designs and attention to detail, they have quickly become a go-to choice for clients looking for something different.
The Studio's Approach
SUNBUNKER takes a unique approach to architecture. They believe that every project should be approached with a fresh perspective, and that the design should be tailored to the client's needs. This means that no two projects are the same, and each one is a reflection of the client's vision.
The Studio's Philosophy
At SUNBUNKER, the philosophy is simple: design should be both functional and beautiful. They believe that good design should not only look good, but also serve a purpose. This means that every aspect of the design is carefully considered, from the materials used to the layout of the space.
The Studio's Process
SUNBUNKER's process is collaborative and client-focused. They work closely with their clients to understand their needs and vision, and then use their expertise to bring that vision to life. The result is a design that is not only beautiful, but also functional and tailored to the client's needs.
The Studio's Portfolio
SUNBUNKER's portfolio is diverse and impressive. They have worked on a wide range of projects, from residential homes to commercial buildings. Their designs are always unique and innovative, and they have a reputation for delivering projects on time and within budget.
Conclusion
SUNBUNKER is a unique architecture studio that is making a name for itself in the industry. Their approach, philosophy, and process set them apart from other firms, and their portfolio speaks for itself. If you're looking for a design that is both beautiful and functional, SUNBUNKER is the studio for you.
We have good experience with
Commercial
Educational
Entertainment
Fashion stores & boutiques
Fast Food
Health Care
Hospitality
Hotel
Landscaping
Night Club
Retail
Sports
Trade Center
Transport Infrastructure
Urban Planning
Our Skills
3D
AC3D
AutoCAD 3D
Blender
BlocksCAD
BricsCAD
CAD
Civil 3D
Creo
K-3D
MeshLab
Meshmixer
Modo
NX for Product Design
Poser
Pro ENGINEER
TurboCAD
VariCAD
Vectorworks Fundamentals
We can help you with
Architecture
Architecture Drafting
BIM Coordinating
Civil engineering
Electrical
Engineering
Exhibition Design
Fire Alarm
General
Heritage preservation
HVAC
Kitchen technology
Landscape
Project Management
Sculpture
Security and IT
Contact Details
United States
Brooklyn, US