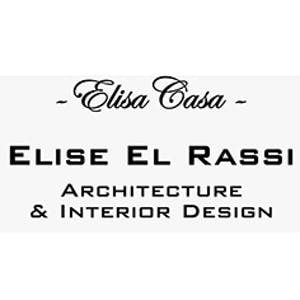 ElisaCasa: Innovative and Sustainable Architecture Studio
Architecture Studio
About the company
ElisaCasa: A Unique Architecture Studio
ElisaCasa is a renowned architecture studio that has been creating innovative and unique designs for over a decade. Their team of talented architects and designers work tirelessly to bring their clients' visions to life, while also incorporating their own creative flair.
Design Philosophy
At ElisaCasa, the design philosophy is centered around creating spaces that are not only aesthetically pleasing, but also functional and sustainable. They believe that architecture should be a reflection of the people who inhabit it, and strive to create designs that are tailored to their clients' needs and preferences.
Collaboration
Collaboration is a key aspect of the ElisaCasa design process. They work closely with their clients to ensure that their vision is fully understood and incorporated into the final design. They also collaborate with other professionals, such as engineers and contractors, to ensure that the design is structurally sound and feasible.
Innovation
ElisaCasa is constantly pushing the boundaries of traditional architecture and design. They are always exploring new materials, technologies, and techniques to create designs that are both innovative and sustainable. Their commitment to innovation has earned them numerous awards and accolades within the industry.
Sustainability
Sustainability is a core value at ElisaCasa. They believe that architecture should not only be beautiful and functional, but also environmentally responsible. They incorporate sustainable materials and practices into their designs whenever possible, and strive to create buildings that have a minimal impact on the environment.
Conclusion
ElisaCasa is a unique architecture studio that is dedicated to creating innovative, sustainable, and functional designs. Their commitment to collaboration, innovation, and sustainability has earned them a reputation as one of the top architecture firms in the industry. If you are looking for a truly unique and personalized design, look no further than ElisaCasa.
We have good experience with
Art Installations
Bar
Commercial
Cultural
Electronics stores
Fast Food
Grocery Stores
Historic Preservation
Hospitality
Hotel
Industrial
Residential
Retail
Sports
Transport Infrastructure
Our Skills
3D
3DCrafter
Antimony
AutoCAD 3D
AutoCAD Mechanical
Autodesk Inventor
Blender
CAD
Civil 3D
Creo
ImplicitCAD
KOMPAS-3D
Lumion
MeshLab
Rhinoceros 3D
SketchUp
Strata Design 3D
VariCAD
ZBrush
We can help you with
3D Visualisation
Architecture
Architecture Drafting
Automation
BIM Coordinating
BIM Modelling
Decoration and Finish
Electrical
Engineering
Furniture Design
General
HVAC
Sculpture
Signage Design
Sprinkler fire protection
Structural