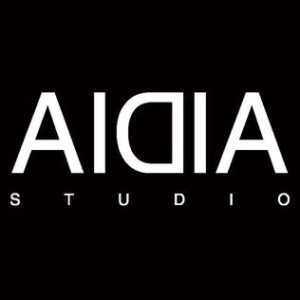 Revolutionary AI Architecture: AIDIA STUDIO
Architecture Studio
About the company
Introducing AIDIA STUDIO: An Architecture Studio Run by Artificial Intelligence
AIDIA STUDIO is a revolutionary architecture studio that utilizes artificial intelligence (AI) to create innovative and efficient designs. The studio's mission is to blend the power of AI with human creativity to produce unique and sustainable architectural solutions.
The Birth of AIDIA STUDIO
AIDIA STUDIO was founded by a team of architects and engineers who recognized the potential of AI in the field of architecture. They sought to create a studio that could harness the power of machine learning to streamline the design process and produce more efficient and sustainable buildings.
The AI Design Process
At AIDIA STUDIO, the design process is a collaborative effort between humans and machines. The AI algorithms are trained on a vast database of architectural styles and design principles, allowing them to generate unique and innovative designs.
The human architects then review the AI-generated designs and provide feedback, which is used to further refine the algorithms. This iterative process allows the studio to create designs that are both aesthetically pleasing and functional.
The Benefits of AI in Architecture
The use of AI in architecture offers several benefits. First, it allows for the creation of more efficient and sustainable buildings. AI algorithms can analyze data on building performance and energy usage to optimize designs for maximum efficiency.
Second, AI can streamline the design process, allowing architects to focus on the creative aspects of their work. This can lead to faster design iterations and more innovative solutions.
Finally, AI can help to reduce errors and improve accuracy in the design process. By analyzing vast amounts of data, AI algorithms can identify potential issues before they become problems, leading to more reliable and durable buildings.
The Future of AIDIA STUDIO
AIDIA STUDIO is at the forefront of a new era in architecture, where artificial intelligence and human creativity work together to create innovative and sustainable designs. As the studio continues to refine its algorithms and processes, it is poised to become a leader in the field of AI-driven architecture.
We have good experience with
Art Installations
Civic
Commercial
Cultural
Educational
Electronics stores
Fashion stores & boutiques
Fast Food
Government
Hospitality
Industrial
Landscaping
Night Club
Restaurant
Retail
Our Skills
3D
AC3D
Antimony
Autodesk Inventor
Autodesk Maya
BricsCAD
CAD
CMS IntelliCAD
Creo
Lumion
MeshLab
Modo
OpenSCAD
SketchUp
Solid Edge ST9
TinkerCAD
VariCAD
Vectorworks Fundamentals
ZBrush
We can help you with
Architecture
Architecture Drafting
Audio and Visual
BIM Coordinating
BIM Modelling
Electrical
Engineering
Exhibition Design
Exteriors Design
Fire Alarm
General
HVAC
Kitchen technology
Plumbing
Sculpture
Signage Design
Contact Details
Mexico
Mexico City, CDMX, Mexico