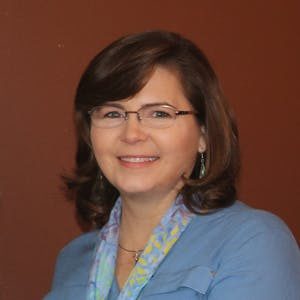 Kris Wiseman Design: Innovative & Sustainable Architecture
Architecture Studio
About the company
Kris Wiseman Design: A Unique Architecture Studio
Kris Wiseman Design is an innovative architecture studio that has been making waves in the industry. The studio is known for its unique approach to design, which combines creativity, functionality, and sustainability.
Design Philosophy
At Kris Wiseman Design, the philosophy is simple: to create spaces that are not only beautiful but also functional. The studio believes that good design should not only look good but also work well for the people who use it. This is why the team at Kris Wiseman Design takes a holistic approach to design, considering everything from the site to the materials used.
Design Process
The design process at Kris Wiseman Design is collaborative and iterative. The team works closely with clients to understand their needs and desires, and then develops a design that meets those needs. The team also takes into account the site and the surrounding environment, as well as the budget and timeline.
Projects
Kris Wiseman Design has worked on a wide range of projects, from residential homes to commercial buildings. One of the studio's most notable projects is the renovation of a historic building in downtown Seattle. The team was able to preserve the building's historic character while also updating it to meet modern standards.
Another project that Kris Wiseman Design is proud of is a sustainable home in the Pacific Northwest. The home was designed to be energy-efficient and to blend in with the surrounding environment. The team used locally sourced materials and incorporated passive solar design principles to reduce the home's energy consumption.
Conclusion
Kris Wiseman Design is a unique architecture studio that is making a name for itself in the industry. The studio's approach to design is both creative and practical, and the team is committed to creating spaces that are not only beautiful but also functional and sustainable. With a collaborative and iterative design process, Kris Wiseman Design is able to create spaces that meet the needs and desires of its clients.
We have good experience with
Bar
Commercial
Cultural
Grocery Stores
Hospitality
Hotel
Industrial
Night Club
Residential
Retail
Trade Center
Transport Infrastructure
Urban Planning
Our Skills
3D
Antimony
AutoCAD
AutoCAD Mechanical
Autodesk Inventor
BlocksCAD
CAD
Civil 3D
CMS IntelliCAD
IronCAD
K-3D
Meshmixer
Modo
Pro ENGINEER
Solid Edge ST9
SolidWorks
SolveSpace
Tekla Structures
TurboCAD
We can help you with
Architecture
Architecture Drafting
BIM Coordinating
Elevators
Engineering
Furniture Design
General
Heritage preservation
HVAC
Interiors Design
Kitchen technology
Lighting Design
Project Management
Security and IT
Sprinkler fire protection
Structural
Contact Details
United States
Nashville, US