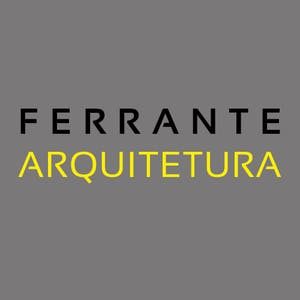 Ferrante Arquitetura: Innovative and Personalized Design Services
Architecture Studio
About the company
Ferrante Arquitetura is an architecture studio that specializes in creating unique and innovative designs for their clients. With a focus on creating spaces that are both functional and aesthetically pleasing, the team at Ferrante Arquitetura is dedicated to providing their clients with the highest level of service and quality.
Design Philosophy
At Ferrante Arquitetura, the design philosophy is centered around the idea that architecture should be a reflection of the people who will be using the space. The team believes that every project is unique and requires a personalized approach to ensure that the final result meets the needs and expectations of the client.
Services Offered
Ferrante Arquitetura offers a wide range of services to their clients, including architectural design, interior design, and project management. The team is skilled in creating designs for a variety of spaces, including residential, commercial, and institutional buildings.
Design Process
The design process at Ferrante Arquitetura is collaborative and involves close communication with the client throughout every stage of the project. The team works closely with the client to understand their needs and desires, and then creates a design that reflects those requirements.
Portfolio
Ferrante Arquitetura has an impressive portfolio of completed projects that showcase their design skills and expertise. From modern residential homes to commercial buildings, the team has created a diverse range of designs that are both functional and visually stunning.
Conclusion
If you are looking for an architecture studio that is dedicated to creating unique and innovative designs, then Ferrante Arquitetura is the perfect choice. With a focus on personalized service and a collaborative design process, the team is committed to delivering exceptional results for their clients.
We have good experience with
Bar
Civic
Entertainment
Government
Grocery Stores
Health Care
Historic Preservation
Hospitality
Industrial
Motel
Restaurant
Retail
Trade Center
Transport Infrastructure
Our Skills
3D
3DCrafter
ArchiCad
Autodesk Fusion 360
Autodesk Revit
CAD
CMS IntelliCAD
Creo
FreeCAD
K-3D
Lumion
MagiCAD
Poser
Solid Edge ST9
Tekla Structures
TinkerCAD
VariCAD
Vectorworks Fundamentals
ZW3D
We can help you with
3D Visualisation
Architecture
Architecture Drafting
BIM Coordinating
BIM Modelling
Engineering
Exhibition Design
Fire Alarm
Foundation
General
HVAC
Lighting Design
Plumbing
Signage Design
Sprinkler fire protection
Structural