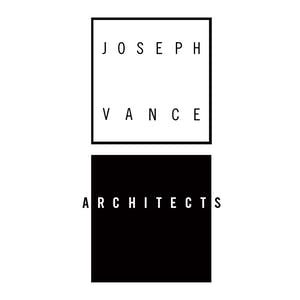 Joseph Vance Architects: Creating Unique & Sustainable Designs
Architecture Studio
About the company
Joseph Vance Architects: A Studio of Unique Architecture
Joseph Vance Architects is a renowned architecture studio that has been creating unique and innovative designs for over a decade. The studio's philosophy is to create architecture that is not only aesthetically pleasing but also functional and sustainable.
The Studio's Approach to Design
The studio's approach to design is to create spaces that are not only beautiful but also functional. They believe that architecture should be designed to enhance the lives of the people who use it. Their designs are created with the user in mind, ensuring that the spaces are comfortable and practical.
The studio's designs are also sustainable, with a focus on reducing the environmental impact of their projects. They use materials that are environmentally friendly and design buildings that are energy-efficient.
The Studio's Projects
Joseph Vance Architects has worked on a wide range of projects, from residential homes to commercial buildings. Their portfolio includes projects such as the renovation of a historic building in downtown Seattle, the design of a modern home in the Pacific Northwest, and the construction of a sustainable office building in Portland.
The studio's projects are diverse, but they all share a common thread of unique design and attention to detail. They work closely with their clients to ensure that their vision is brought to life in the final design.
The Studio's Team
The team at Joseph Vance Architects is made up of talented architects and designers who are passionate about their work. They bring a wealth of experience and expertise to every project, ensuring that each design is of the highest quality.
The studio's team is also committed to continuing education and staying up-to-date with the latest trends and technologies in architecture. This commitment to learning ensures that their designs are always innovative and cutting-edge.
Conclusion
Joseph Vance Architects is a studio that is dedicated to creating unique and sustainable architecture. Their approach to design is focused on creating spaces that are not only beautiful but also functional and environmentally friendly. With a diverse portfolio and a talented team, they are a studio that is sure to continue creating innovative designs for years to come.
We have good experience with
Civic
Corporate
Cultural
Educational
Entertainment
Fashion stores & boutiques
Grocery Stores
Health Care
Hospitality
Hotel
Industrial
Motel
Night Club
Retail
Urban Planning
Our Skills
3D
3DS Max
Antimony
AutoCAD 3D
Autodesk Alias
Autodesk Fusion 360
Autodesk Revit
BricsCAD
CAD
Civil 3D
Creo
Fusion 360°
ImplicitCAD
K-3D
MeshLab
Morphi
Pro ENGINEER
Solid Edge ST9
SolidWorks
We can help you with
Architecture
Audio and Visual
Automation
BIM Coordinating
BIM Modelling
Engineering
Foundation
Furniture Design
General
HVAC
Interiors Design
Landscape
Lighting Design
Security and IT
Signage Design
Structural
Contact Details
United States
New York, US