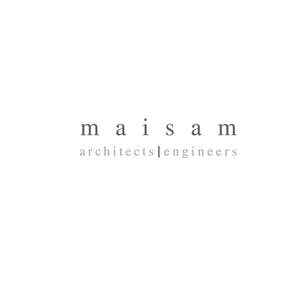 Leading Architecture Studio - Maisam Architects & Engineers
Architecture Studio
About the company
Maisam Architects & Engineers: A Leading Architecture Studio
Maisam Architects & Engineers is a renowned architecture studio that has been providing exceptional services to clients for years. The studio is known for its innovative and sustainable designs that cater to the needs of its clients. The team at Maisam Architects & Engineers is made up of highly skilled and experienced architects and engineers who are passionate about their work.
Design Philosophy
At Maisam Architects & Engineers, the design philosophy is centered around creating spaces that are functional, aesthetically pleasing, and sustainable. The team believes that architecture should not only be visually appealing but also serve a purpose. They strive to create designs that are environmentally friendly and promote sustainability.
Services Offered
Maisam Architects & Engineers offers a wide range of services to its clients. These include architectural design, engineering, project management, and construction management. The team works closely with clients to understand their needs and develop designs that meet their requirements. They also provide project management services to ensure that projects are completed on time and within budget.
Projects
Maisam Architects & Engineers has worked on a variety of projects, ranging from residential to commercial and institutional. Some of their notable projects include the design of a luxury villa in Dubai, the renovation of a historic building in Abu Dhabi, and the design of a mixed-use development in Qatar. The team has also worked on several infrastructure projects, including the design of a bridge in Oman.
Conclusion
Maisam Architects & Engineers is a leading architecture studio that has established itself as a trusted name in the industry. The team's commitment to sustainability and innovation has earned them a reputation for excellence. With their expertise and experience, Maisam Architects & Engineers is well-equipped to handle any project, big or small.
We have good experience with
Art Installations
Cultural
Educational
Electronics stores
Fashion stores & boutiques
Historic Preservation
Hospitality
Hotel
Landscaping
Mixed-Use
Motel
Restaurant
Retail
Sports
Transport Infrastructure
Our Skills
3D
ArchiCad
AutoCAD
AutoCAD 3D
Autodesk Fusion 360
Autodesk Maya
Blender
CAD
Creo
FreeCAD
ImplicitCAD
K-3D
KOMPAS-3D
Lumion
OpenSCAD
Poser
Rhinoceros 3D
Tekla Structures
VariCAD
We can help you with
Architecture
Architecture Drafting
Automation
BIM Coordinating
Electrical
Engineering
Fire Alarm
Furniture Design
General
Interiors Design
Photography
Plumbing
Project Management
Security and IT
Signage Design
Structural
Contact Details
United Arab Emirates
Abu Dhabi, AE