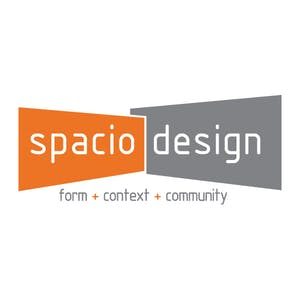 Spacio Design: Innovative Architecture & Design Studio
Architecture Studio
About the company
Spacio Design: A Creative Architecture Studio
Spacio Design is a renowned architecture studio that has been creating innovative and functional designs for over a decade. The team of architects and designers at Spacio Design are passionate about creating spaces that are not only aesthetically pleasing but also practical and sustainable.
Design Philosophy
At Spacio Design, the design philosophy is centered around the client's needs and desires. The team believes that every project is unique and requires a personalized approach. They work closely with their clients to understand their vision and goals for the project, and then use their expertise to create a design that meets those requirements.
Services Offered
Spacio Design offers a wide range of services, including architectural design, interior design, and project management. They specialize in residential, commercial, and hospitality projects, and have worked on projects of all sizes and complexities.
Design Process
The design process at Spacio Design is collaborative and iterative. The team works closely with their clients throughout the design process, from the initial concept to the final design. They use the latest technology and software to create 3D models and renderings, which allows their clients to visualize the design before construction begins.
Sustainability
Sustainability is a core value at Spacio Design. The team is committed to creating designs that are environmentally friendly and energy-efficient. They use sustainable materials and design strategies to reduce the environmental impact of their projects.
Conclusion
Spacio Design is a creative and innovative architecture studio that is dedicated to creating functional and sustainable designs. Their personalized approach and commitment to sustainability set them apart from other architecture firms. If you're looking for a team of architects and designers who will work closely with you to create a unique and functional design, Spacio Design is the right choice.
We have good experience with
Art Installations
Bar
Educational
Fashion stores & boutiques
Grocery Stores
Health Care
Historic Preservation
Hospitality
Industrial
Motel
Residential
Restaurant
Retail
Sports
Our Skills
3D
BlocksCAD
CAD
Chief Architect
Civil 3D
Fusion 360°
ImplicitCAD
MagiCAD
MeshLab
NX for Product Design
OpenSCAD
Patchwork 3D
Poser
Rhinoceros 3D
Shapr3D
Strata Design 3D
Tekla Structures
TurboCAD
ZBrush
We can help you with
3D Visualisation
Architecture
Architecture Drafting
BIM Coordinating
BIM Modelling
Electrical
Engineering
Exteriors Design
Foundation
General
Heritage preservation
HVAC
Plumbing
Sculpture
Sprinkler fire protection
Structural
Contact Details
United States
Los Angeles, US
Fresno, US