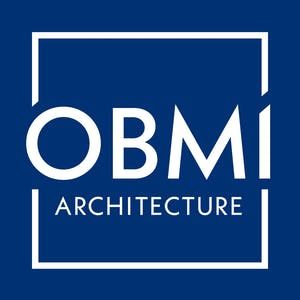 OBM International: Leading Architects for Over 80 Years
Architecture Studio
About the company
OBM International: A Leading Architecture Studio
OBM International is a renowned architecture studio that has been providing exceptional design and planning services for over 80 years. With a team of talented architects and designers, the firm has completed numerous projects across the globe, ranging from residential and commercial buildings to hospitality and healthcare facilities.
The History of OBM International
Founded in 1936, OBM International has a rich history of delivering innovative and sustainable designs that meet the needs of clients and communities. Over the years, the firm has expanded its services to include master planning, interior design, and project management, among others.
The Philosophy of OBM International
At OBM International, the philosophy is centered on creating spaces that are not only functional but also aesthetically pleasing. The firm believes that architecture should be a reflection of the culture and environment in which it is situated. As such, the team works closely with clients to understand their unique needs and preferences, and to create designs that are tailored to their specific requirements.
The Approach of OBM International
OBM International takes a collaborative approach to design, working closely with clients, stakeholders, and other professionals to ensure that every project is a success. The firm is committed to using the latest technology and techniques to deliver projects that are efficient, sustainable, and cost-effective.
The Projects of OBM International
OBM International has an impressive portfolio of projects, ranging from high-end residential properties to large-scale commercial developments. Some of the firm's notable projects include the Four Seasons Resort in Nevis, the Ritz-Carlton in Grand Cayman, and the Rosewood Baha Mar in the Bahamas.
Conclusion
OBM International is a leading architecture studio that has a long history of delivering exceptional design and planning services. With a team of talented professionals and a commitment to collaboration and innovation, the firm is well-positioned to continue its success in the years to come.
We have good experience with
Art Installations
Bar
Civic
Electronics stores
Entertainment
Health Care
Hospitality
Mixed-Use
Motel
Residential
Restaurant
Retail
Trade Center
Urban Planning
Our Skills
3D
ArchiCad
AutoCAD
CAD
CATIA
Fusion 360°
ImplicitCAD
IronCAD
K-3D
MeshLab
Modo
OpenSCAD
SolidWorks
SolveSpace
Tekla Structures
TinkerCAD
TurboCAD
VariCAD
ZBrush
We can help you with
3D Visualisation
Architecture
Audio and Visual
BIM Coordinating
BIM Modelling
Decoration and Finish
Electrical
Engineering
Exteriors Design
Fire Alarm
General
Interiors Design
Kitchen technology
Landscape
Plumbing
Signage Design
Contact Details
United States
Coral Gables, US