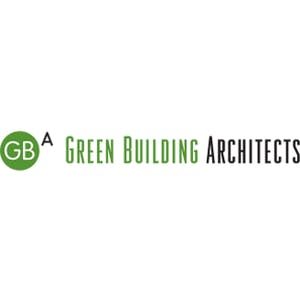 Green Building Architects: Designing Sustainable Residences
Architecture Studio
About the company
Green Building Architects: Designing Beautiful and Sustainable Residences
Green Building Architects is an architecture studio that focuses on environmentally friendly designs. Our goal is to help our clients turn their vision into a beautiful, long-lasting residence where they can live and work while also saving resources. We are committed to creating sustainable homes that are both functional and aesthetically pleasing.
Designing with Sustainability in Mind
We believe that sustainable design is not just a trend, but a necessity. Our architects have a deep understanding of the latest green building techniques and technologies, and we incorporate these elements into all our designs. We work closely with our clients to ensure that their homes are not only sustainable but also meet their specific needs and preferences.
From Concept to Completion
Our team works closely with our clients throughout the entire design and approval process. We start by getting to know our clients and their vision for their home. We then create a design concept that incorporates sustainable materials, energy-efficient systems, and other green building elements. Once our clients approve the design, we move forward with the construction process, ensuring that every detail is executed to perfection.
Creating a Better Future
At Green Building Architects, we believe that building sustainable homes is not just good for the environment, but also for our clients' health and well-being. By using sustainable materials and energy-efficient systems, we create homes that are not only beautiful but also provide a healthier living environment. We are committed to creating a better future for our clients, our community, and the planet.
We have good experience with
Bar
Civic
Commercial
Corporate
Entertainment
Fashion stores & boutiques
Fast Food
Government
Health Care
Hospitality
Motel
Retail
Trade Center
Transport Infrastructure
Urban Planning
Our Skills
3D
AC3D
AutoCAD Mechanical
Autodesk Alias
Autodesk Inventor
Blender
BricsCAD
CAD
ImplicitCAD
KOMPAS-3D
Lumion
Modo
Patchwork 3D
Pro ENGINEER
Rhinoceros 3D
SolidWorks
VariCAD
Vectorworks Fundamentals
ZBrush
We can help you with
3D Visualisation
Architecture
Architecture Drafting
Audio and Visual
BIM Coordinating
BIM Modelling
Construction
Engineering
Fire Alarm
Foundation
General
Landscape
Photography
Sculpture
Security and IT
Structural
Contact Details
United States
Petaluma, US