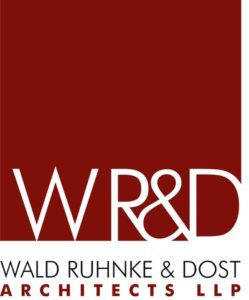 Wald, Ruhnke & Dost Architects: Leaders in Sustainable Design
Architecture Studio
About the company
Wald, Ruhnke & Dost Architects, LLP is a highly regarded architectural firm located in the Central Coast of California. With a strong focus on green construction and sustainable practices, we have established ourselves as leaders in the industry. Our expertise extends to a wide range of projects, including commercial, healthcare, education, public works, residential, nonprofit, and commercial interior design.
At Wald, Ruhnke & Dost Architects, we believe that architecture should not only be aesthetically pleasing but also contribute to the well-being and productivity of its occupants. Our team of skilled architects and designers work diligently to create buildings that not only meet the functional needs of our clients but also make a positive impact on the larger community. We understand the importance of creating spaces that are conducive to a healthy and sustainable lifestyle.
Whether it's designing a state-of-the-art healthcare facility, a sustainable educational institution, or a contemporary commercial space, we approach every project with a commitment to excellence. Our architects are well-versed in the latest industry trends and utilize innovative techniques to bring our clients' visions to life. With a keen attention to detail and a passion for sustainable design, we strive to create buildings that not only stand the test of time but also contribute to a greener future.
Wald, Ruhnke & Dost Architects is proud to be at the forefront of green construction and sustainable practices. We are dedicated to providing our clients with exceptional architectural services that enhance their productivity and well-being. With a deep understanding of the unique challenges and opportunities presented by each project, we are able to deliver innovative solutions that exceed expectations. Contact us today to learn more about how we can assist you in your architectural endeavors.