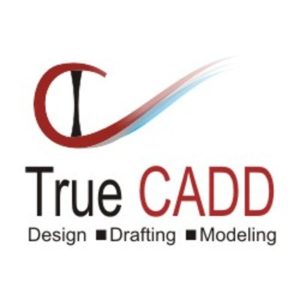 TrueCADD - Leading CAD Outsourcing Company in India
Architecture Studio
About the company
TrueCADD is a reputable architecture and engineering CAD outsourcing company based in India. With extensive experience in the field, we specialize in providing advanced CAD services to design and construct various products. Our team is dedicated to delivering high-quality, accurate CAD files for each original sheet, based on the PDF, TIF, or hardcopy provided by our clients. We offer a range of CAD types to choose from, including AutoCAD DWG and Revit RVT.
Our comprehensive service offerings cater to a wide range of industries, including automotive, healthcare, construction, heavy engineering, media/publishing, and government/public sectors. We provide engineering design and drafting services, reverse engineering, rapid prototyping, CFD and FEA analysis, architectural design and drafting, structural detailing, BIM and MEP modeling, as well as 3D modeling and rendering.
At TrueCADD, we understand the evolving needs of our clients in highly demanding markets. Our expertise and resources enable us to meet their requirements and deliver reliable CAD services. What sets us apart from others is our local presence in the US, which allows us to strengthen our "design anywhere-build anywhere capabilities."
Our team of CAD engineers is equipped with the latest software, including Autodesk's AutoCAD, Architecture, Structure, MEP, Revit, Tekla, Inventor, Pro/ENGINEER, SOLIDWORKS, Solid Edge, Wildfire, 3DMax, Ansys Fluent, Ansys DesignModeler/Meshing, and ArchiCAD. This ensures that we can provide accurate output with minimal iterations, meeting the highest standards of quality.
If you would like to discuss your requirements with our team, please feel free to reach out to us.
Contact Details
United States
United States