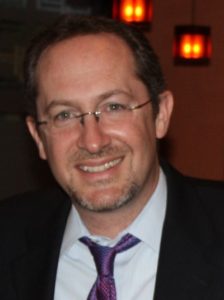 Transforming Ideas into Reality: Robert Gross Architect - Sustainable Design Expert
Architecture Studio
About the company
I am a licensed architect practicing in the states of New York, New Jersey, and Pennsylvania. Additionally, I hold national certification from NCARB, which signifies my professional qualifications. Moreover, I am proud to have earned the distinction of being a LEED Accredited Professional, demonstrating my expertise in sustainable design and construction practices.
As an architect, I am passionate about creating functional and aesthetically pleasing spaces that meet the unique needs of my clients. I believe that good design has the power to enhance people's lives and make a positive impact on the communities we serve. With my extensive experience and knowledge in the field, I strive to deliver innovative and sustainable architectural solutions.
Throughout my career, I have successfully completed numerous projects ranging from residential buildings to commercial spaces. I approach each project with a meticulous attention to detail, ensuring that every aspect aligns with the client's vision and requirements. By combining creativity, technical expertise, and a deep understanding of architectural principles, I aim to deliver designs that not only meet but exceed expectations.
Collaboration is a key aspect of my architectural practice. I believe in fostering strong relationships with clients, consultants, and contractors to ensure a seamless and efficient design process. By actively engaging stakeholders, I can incorporate diverse perspectives and create spaces that resonate with the end users. I am committed to providing personalized and client-focused services, from initial concept development to the final stages of construction.
At Robert Gross Architect architecture studio, our mission is to create exceptional architectural designs that inspire and enrich the lives of our clients and the communities they inhabit. With my expertise, qualifications, and dedication to sustainable design, I am confident in my ability to transform ideas into reality and deliver outstanding architectural solutions.
Contact Details
United States
Englewood, NJ 07631, USA