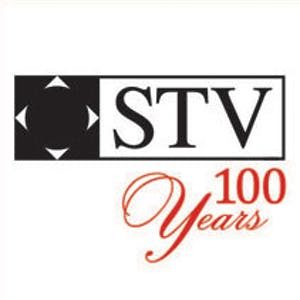 STV Incorporated: Innovative Architecture Studio
Architecture Studio
About the company
STV Incorporated: A Leading Architecture Studio
STV Incorporated is a renowned architecture studio that has been providing innovative design solutions for over 100 years. The studio has a team of experienced architects, engineers, and designers who work together to create exceptional buildings and spaces.
Design Philosophy
At STV Incorporated, the design philosophy is centered around creating spaces that are functional, efficient, and aesthetically pleasing. The team believes that architecture should not only meet the needs of the client but also enhance the surrounding environment.
Services Offered
STV Incorporated offers a wide range of services, including architecture, engineering, planning, and construction management. The studio has experience working on a variety of projects, from commercial and residential buildings to transportation infrastructure and educational facilities.
Collaborative Approach
The team at STV Incorporated believes that collaboration is key to creating successful projects. They work closely with clients, stakeholders, and other professionals to ensure that all aspects of the project are considered and integrated into the final design.
Sustainability
Sustainability is an important consideration for STV Incorporated. The team strives to create buildings and spaces that are energy-efficient, environmentally friendly, and sustainable for future generations.
Conclusion
STV Incorporated is a leading architecture studio that has a reputation for creating exceptional buildings and spaces. With a focus on collaboration, sustainability, and innovative design solutions, the team at STV Incorporated is dedicated to providing the highest level of service to their clients.
We have good experience with
Art Installations
Commercial
Cultural
Entertainment
Fashion stores & boutiques
Fast Food
Government
Health Care
Hospitality
Hotel
Industrial
Restaurant
Retail
Trade Center
Transport Infrastructure
Our Skills
3D
3DCrafter
Autodesk Alias
Autodesk Fusion 360
Autodesk Revit
Blender
CAD
Civil 3D
ImplicitCAD
K-3D
Lumion
Pro ENGINEER
SolidWorks
SolveSpace
Tekla Structures
VariCAD
Vectorworks Fundamentals
ZBrush
ZW3D
We can help you with
Architecture
Audio and Visual
BIM Coordinating
Construction
Decoration and Finish
Electrical
Engineering
Exteriors Design
Foundation
Furniture Design
General
Heritage preservation
Interiors Design
Project Management
Sculpture
Sprinkler fire protection
Contact Details
United States
New York, US