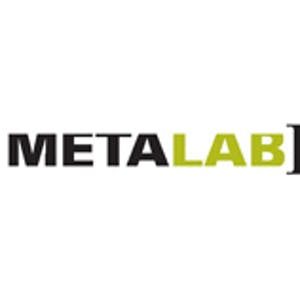 Metalab Architecture Studio: Innovative & Sustainable Design
Architecture Studio
About the company
Metalab Architecture Studio: A Unique Approach to Design
Metalab Architecture Studio is a design firm that specializes in creating unique and innovative architectural designs. The studio is known for its unconventional approach to design, which is based on a deep understanding of the client's needs and the surrounding environment.
Design Philosophy
At Metalab, the design philosophy is centered around the idea of creating spaces that are not only functional but also beautiful. The studio believes that architecture should be a reflection of the people who use it, and that every project should be tailored to the specific needs of the client.
Design Process
The design process at Metalab is highly collaborative, with the client playing an integral role in the development of the project. The studio works closely with the client to understand their vision and goals, and then uses this information to create a design that is both functional and aesthetically pleasing.
Innovation
One of the hallmarks of Metalab's approach to design is innovation. The studio is constantly pushing the boundaries of what is possible, using cutting-edge technology and materials to create designs that are both unique and sustainable.
Sustainability
Metalab is committed to creating sustainable designs that minimize the impact on the environment. The studio uses a variety of techniques and materials to reduce energy consumption and waste, and to create buildings that are both beautiful and environmentally friendly.
Conclusion
Metalab Architecture Studio is a unique and innovative design firm that is committed to creating beautiful and functional spaces that reflect the needs of the client and the surrounding environment. With a focus on collaboration, innovation, and sustainability, Metalab is at the forefront of the architecture industry, pushing the boundaries of what is possible and creating designs that are both beautiful and sustainable.
We have good experience with
Art Installations
Bar
Civic
Government
Grocery Stores
Health Care
Hospitality
Hotel
Landscaping
Mixed-Use
Motel
Retail
Trade Center
Urban Planning
Our Skills
3D
3DS Max
ArchiCad
AutoCAD
Autodesk Inventor
Autodesk Revit
Blender
CAD
Civil 3D
FreeCAD
ImplicitCAD
Patchwork 3D
Poser
Shapr3D
SketchUp
Solid Edge ST9
SolveSpace
TinkerCAD
ZBrush
We can help you with
Architecture
Audio and Visual
BIM Coordinating
BIM Modelling
Civil engineering
Construction
Engineering
Exteriors Design
Fire Alarm
Furniture Design
General
Interiors Design
Lighting Design
Signage Design
Sprinkler fire protection
Structural