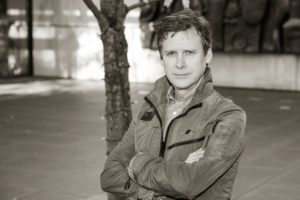 Dennis McGrath Design: Innovative Architecture and Project Management
Architecture Studio
About the company
dennisMcGRATHdesign, LLC. is a respected design, architecture, project management, and construction consulting firm that specializes in creating and delivering innovative architecture across various project types. With an impressive track record spanning over 20 years, the company is dedicated to providing exceptional design and architectural solutions for a wide range of building assignments.
The founder, Dennis McGrath, brings a wealth of experience and expertise to the table, focusing on the design and delivery of architecture that exceeds expectations. With a passion for creative problem-solving and a global outlook, McGrath collaborates with like-minded consultants who share mutual values to create architecture that is as visionary as the individuals or institutions they engage with.
The firm's portfolio encompasses a diverse range of projects, including civic buildings, residential architecture, workplaces, performing arts venues, educational facilities, libraries, and branded environments for the hospitality, restaurant, and retail sectors. This breadth of experience demonstrates the firm's versatility and ability to excel in various architectural disciplines.
McGrath's philosophy centers around the importance of careful listening, sensitivity to priorities, adherence to procedures, and clear communication in enabling great design. These guiding principles ensure that the client's vision is fully understood and translated into architectural solutions that not only meet but surpass expectations.
In conclusion, dennisMcGRATHdesign, LLC. is an esteemed architecture studio that offers comprehensive services in design, architecture, project management, and construction consulting. With a focus on creating innovative and exceptional architecture, the firm collaborates with clients and consultants to deliver outstanding results across a wide spectrum of project types.
Contact Details
United States
St. Louis, MO, USA