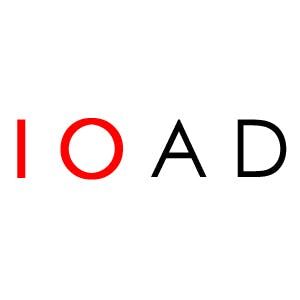 IOAD LLC: Innovative Architecture Studio for Commercial & Residential Projects
Architecture Studio
About the company
IOAD LLC: A Unique Architecture Studio
IOAD LLC is a dynamic architecture studio that specializes in creating innovative designs for commercial and residential buildings. The studio's team of architects and designers work together to create unique and functional spaces that meet the needs of their clients.
Design Philosophy
At IOAD LLC, the design philosophy is centered around creating spaces that are not only aesthetically pleasing but also functional. The team believes that a building should not only look good but also serve a purpose. They strive to create designs that are sustainable, energy-efficient, and cost-effective.
Design Process
IOAD LLC's design process is collaborative and client-focused. The team works closely with their clients to understand their needs and preferences. They take into consideration the site, the surrounding environment, and the local building codes and regulations. The team then develops a design concept that meets the client's needs and expectations.
Services Offered
IOAD LLC offers a range of services, including architectural design, interior design, project management, and construction administration. They work on projects of all sizes, from small renovations to large commercial buildings.
Commercial Projects
IOAD LLC has worked on a variety of commercial projects, including office buildings, retail spaces, and restaurants. They understand the unique needs of commercial clients and strive to create spaces that are not only functional but also visually appealing.
Residential Projects
IOAD LLC also specializes in residential design. They work on projects of all sizes, from small renovations to large custom homes. The team understands the importance of creating a home that is both functional and comfortable.
Conclusion
IOAD LLC is a unique architecture studio that focuses on creating innovative designs that meet the needs of their clients. Their collaborative and client-focused approach to design ensures that each project is tailored to the client's needs and preferences. Whether it's a commercial or residential project, IOAD LLC is committed to creating spaces that are both functional and visually appealing.
We have good experience with
Art Installations
Commercial
Corporate
Educational
Electronics stores
Fashion stores & boutiques
Fast Food
Hospitality
Mixed-Use
Motel
Restaurant
Retail
Transport Infrastructure
Urban Planning
Our Skills
3D
3DCrafter
AC3D
ArchiCad
AutoCAD 3D
Autodesk Maya
Autodesk Revit
Blender
CAD
Civil 3D
CMS IntelliCAD
Creo
MagiCAD
Meshmixer
Pro ENGINEER
Shapr3D
Strata Design 3D
ZBrush
ZW3D
We can help you with
Architecture
Audio and Visual
BIM Coordinating
Decoration and Finish
Engineering
Exteriors Design
Fire Alarm
General
Heritage preservation
Landscape
Photography
Plumbing
Project Management
Security and IT
Signage Design
Sprinkler fire protection
Contact Details
United States
New York, US