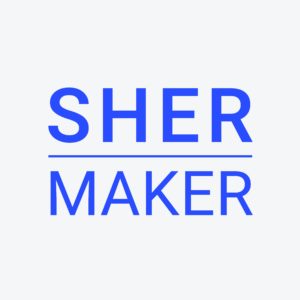 Redefining Architecture with Innovation: Sher Maker
Architecture Studio
About the company
Sher Maker: Redefining Architecture with Innovation and Creativity
Sher Maker is a leading architecture studio that has been revolutionizing the industry with its innovative and creative approach. Their team of talented architects and designers are committed to providing clients with unique and customized solutions that meet their specific needs.
The Power of Design Thinking
At Sher Maker, design thinking is at the core of everything they do. They believe that the design process is not just about creating beautiful spaces, but about solving problems and improving people's lives. By understanding the needs and behaviors of their clients, they are able to develop solutions that are functional, sustainable, and aesthetically pleasing.
Creating Spaces that Inspire
Sher Maker has a reputation for creating spaces that inspire and delight. Whether it's a residential home, a commercial building, or a public space, their designs are always thoughtful and innovative. From the use of natural light to the incorporation of sustainable materials, they are always looking for ways to enhance the user experience.
Sustainability as a Priority
Sustainability is a top priority at Sher Maker. They believe that architecture should not only be beautiful but also environmentally responsible. They incorporate sustainable design principles into all of their projects, from the use of energy-efficient materials to the implementation of smart building technologies.
Collaborative Approach
Sher Maker believes in a collaborative approach to architecture. They work closely with their clients to ensure that their vision is understood and incorporated into the final design. They also collaborate with other professionals in the industry, such as engineers and contractors, to ensure that the project is executed flawlessly.
In Conclusion
Sher Maker is a company that is redefining architecture with innovation and creativity. Their commitment to design thinking, sustainability, and collaboration has set them apart from their competitors. If you are looking for an architecture studio that can provide you with unique and customized solutions, Sher Maker is the perfect choice.
We have good experience with
We can help you with
Architecture
Architecture Drafting
Contact Details
Thailand
Suthep, Mueang Chiang Mai District, Chiang Mai, Thailand