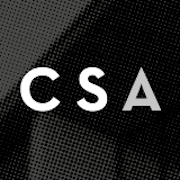 Condon Scott Architects: Innovative and Sustainable Designs
Architecture Studio
About the company
Condon Scott Architects: A Leading Architecture Studio
Condon Scott Architects is a renowned architecture firm that has been providing top-notch architectural design services for years. With a team of experienced architects, they have successfully taken on various projects ranging from residential to commercial buildings. Their expertise and creativity have earned them a reputation as one of the leading architecture studios in the industry.
Designing Unique and Innovative Buildings
At Condon Scott Architects, they take pride in creating unique and innovative designs that meet the needs of their clients. They understand that every project is different and requires a unique approach. That is why they work closely with their clients to ensure that the design reflects their vision and requirements. Their designs not only look great but also function efficiently, ensuring that the building is not only aesthetically pleasing but also practical.
Attention to Detail
The architects at Condon Scott Architects understand the importance of attention to detail in ensuring that the building design is perfect. They consider every aspect of the project, from the materials used to the smallest details such as lighting and ventilation. Their attention to detail ensures that the building is not only beautiful but also functional and efficient.
A Collaborative Approach
Condon Scott Architects takes a collaborative approach to every project they undertake. They work closely with their clients, contractors, and other professionals involved in the project to ensure that everything runs smoothly. Their collaborative approach ensures that everyone is on the same page, and the project is completed on time and within budget.
Sustainable Design
Sustainability is at the heart of Condon Scott Architects' design philosophy. They understand the impact that buildings have on the environment and strive to create designs that are environmentally friendly. They use sustainable materials and consider the building's energy efficiency, ensuring that the building has a minimal impact on the environment.
Conclusion
Condon Scott Architects is a leading architecture studio that provides unique and innovative designs for various projects. Their attention to detail, collaborative approach, and commitment to sustainability have earned them a reputation as a top architecture firm. If you are looking for an architecture firm to undertake your project, look no further than Condon Scott Architects.
Contact Details
New Zealand
37 McDougall Street, Wānaka 9305, New Zealand