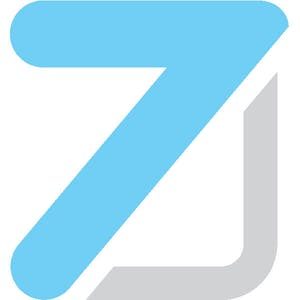 SSA: The Future of Architecture Design
Architecture Studio
About the company
SSA: The Architecture Studio of the Future
Architecture is one of the most important aspects of human life. The buildings we inhabit shape our experiences and our interactions with the world around us. That's why it's important to find an architecture firm that can create spaces that are both functional and beautiful. One such firm is Solid Space Atelier (SSA), a company that is pushing the boundaries of what is possible in architecture.
Designing for the Future: How SSA is Changing the Game
At SSA, the focus is on creating spaces that are not only aesthetically pleasing but also functional and sustainable. The team at SSA uses cutting-edge technology and innovative design principles to create buildings that are truly unique. Whether it's a residential home, a commercial space or a public building, SSA's designs are always at the forefront of modern architecture.
A Collaborative Approach: How SSA Works with Clients
At SSA, the client is always at the center of the design process. The team works closely with clients to understand their needs and preferences, and to create a space that reflects their vision. SSA's collaborative approach ensures that clients are fully involved in the design process and that they are happy with the final result.
Innovative Technology: How SSA is Using AI in Architecture
One of the most exciting aspects of SSA's work is their use of artificial intelligence (AI) in architecture. The team uses AI to analyze data and create designs that are optimized for function and sustainability. This allows them to create buildings that are not only beautiful but also efficient and environmentally friendly.
Sustainability: How SSA is Creating a Better Future
Sustainability is an important aspect of SSA's work. The team is committed to creating buildings that have a minimal impact on the environment. They use sustainable materials, energy-efficient systems and innovative design principles to create spaces that are both beautiful and environmentally friendly. By prioritizing sustainability, SSA is helping to create a better future for all of us.
Conclusion: Why SSA is the Architecture Studio of the Future
Solid Space Atelier is a company that is changing the game in architecture. Their innovative designs, collaborative approach, use of AI and commitment to sustainability make them a driving force in the industry. If you're looking for an architecture firm that is at the forefront of modern design, look no further than SSA.
We have good experience with
Bar
Big scale malls & outlets
Corporate
Cultural
Educational
Electronics stores
Fast Food
Historic Preservation
Hospitality
Mixed-Use
Night Club
Retail
Sports
Urban Planning
Our Skills
3D
3DS Max
ArchiCad
AutoCAD
AutoCAD 3D
CAD
Cinema 4D
CMS IntelliCAD
FreeCAD
K-3D
Lumion
Meshmixer
Morphi
NX for Product Design
Rhinoceros 3D
TinkerCAD
TurboCAD
VariCAD
ZW3D
We can help you with
Architecture
Architecture Drafting
Audio and Visual
Automation
BIM Coordinating
Decoration and Finish
Engineering
Exteriors Design
General
Heritage preservation
Interiors Design
Kitchen technology
Lighting Design
Plumbing
Project Management
Structural