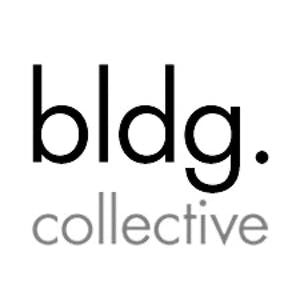 Transforming Lives Through Architectural Innovation
Architecture Studio
About the company
The Power of Architecture: Enhancing Lives and Society
At bldg.collective, we firmly believe that architecture has the potential to positively impact people's lives and contribute to the fabric of modern society. Our approach focuses on engaging, enhancing, and transforming communities through careful consideration of light and space, context and location, as well as the environment and landscape we inhabit.
Guiding Principles: Collaboration, Creativity, and Responsibility
Our work is guided by four key principles that shape our design philosophy, creative process, and business goals. Firstly, we prioritize engaging and cooperating with our clients, recognizing the importance of open communication and shared objectives. This collaborative approach ensures that everyone involved in a project, including architects, engineers, contractors, and consultants, is aligned and driven by a common vision.
Secondly, we are dedicated to creating innovative solutions that meet the unique needs of each project. By working closely with individuals and organizations, we develop clear goals and establish a comprehensive plan to achieve them. Our aim is to deliver successful projects that address all requirements effectively.
Thirdly, we are committed to environmental responsibility. As sustainable technology advances, we embrace a growing range of alternatives and solutions to ensure our projects are designed with long-term sustainability in mind. Regardless of the project's size or scope, we leverage our design process, professional expertise, and strategic connections to provide eco-conscious solutions.
Tailored Design Approach: Embracing Diversity and Context
Our design approach is highly adaptable, shaped by the objectives of our clients and influenced by the geographical, cultural, and atmospheric characteristics of each project area. We intentionally avoid preconceived notions of style and aesthetics, allowing us to create spaces that truly respond to their unique contexts. This methodical methodology enables our initiatives to transcend their original goals and contribute meaningfully to the communities they serve.
In conclusion, at bldg.collective, we recognize the transformative power of architecture. Through our collaborative mindset, innovative solutions, environmental consciousness, and contextual design approach, we strive to make a positive difference in people's lives while contributing to the advancement of modern society.
We have good experience with
Art Installations
Bar
Commercial
Electronics stores
Government
Hospitality
Landscaping
Mixed-Use
Motel
Restaurant
Retail
Trade Center
Transport Infrastructure
Urban Planning
Our Skills
3D
AC3D
Antimony
Autodesk Fusion 360
Autodesk Inventor
Autodesk Maya
Blender
BlocksCAD
BricsCAD
CAD
Chief Architect
Civil 3D
CMS IntelliCAD
FreeCAD
MeshLab
Morphi
Poser
TurboCAD
ZBrush
We can help you with
3D Visualisation
Architecture
Architecture Drafting
BIM Modelling
Civil engineering
Engineering
Exhibition Design
Exteriors Design
Foundation
General
Kitchen technology
Photography
Plumbing
Project Management
Security and IT
Sprinkler fire protection
Contact Details
United States
Boulder, CO, USA