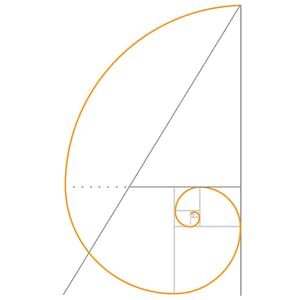 Architectology: Innovative & Sustainable Architecture Studio
Architecture Studio
About the company
Architectology: A Creative Architecture Studio
Have you ever wondered how extraordinary architecture is created? Well, let me introduce you to Architectology – an innovative architecture studio that designs and builds unique, functional and sustainable buildings that leave a lasting impression.
Who are they?
Architectology is a team of highly skilled architects, designers, and engineers who are passionate about creating innovative and sustainable architecture. Their team has years of experience in designing buildings that not only look aesthetically pleasing but also function efficiently.
What do they do?
Architectology offers a range of services that include architecture design, interior design, project management, and construction. They work closely with their clients to understand their needs and preferences, and then translate those into a design that meets their requirements.
Architectology's Approach
At Architectology, they believe that every building is unique and should be designed to suit the specific needs of its occupants. They take a holistic approach to design, considering everything from the building's location, orientation, and materials to its energy efficiency, functionality, and aesthetic appeal.
Their Process
Architectology's design process starts with a thorough analysis of the site, the building's purpose, and the client's needs. They then create a preliminary design that is reviewed by the client and refined until it meets their expectations. Once the design is finalized, Architectology takes care of the construction process, ensuring that the building is built to the highest standards.
Their Portfolio
Architectology has an impressive portfolio of projects that range from residential homes and apartments to commercial buildings and public spaces. Some of their notable projects include the design of the headquarters for a leading software company, a sustainable eco-resort, and a luxury condominium complex.
Why Choose Architectology?
Architectology is committed to creating sustainable and innovative architecture that not only looks great but also functions efficiently. They take a client-centric approach, working closely with their clients to ensure that they get the building they want. If you're looking for a creative and innovative architecture studio, then Architectology is the perfect choice.
We have good experience with
Civic
Commercial
Corporate
Electronics stores
Entertainment
Fast Food
Grocery Stores
Historic Preservation
Hospitality
Mixed-Use
Night Club
Restaurant
Retail
Sports
Our Skills
3D
3DCrafter
3DS Max
AutoCAD
AutoCAD 3D
Autodesk Fusion 360
Autodesk Revit
Blender
BlocksCAD
CAD
Civil 3D
Creo
K-3D
MagiCAD
NX for Product Design
OpenSCAD
Poser
Shapr3D
TurboCAD
We can help you with
Architecture
Architecture Drafting
Audio and Visual
Automation
BIM Coordinating
Decoration and Finish
Electrical
Engineering
Exhibition Design
Exteriors Design
General
Interiors Design
Landscape
Plumbing
Project Management
Sprinkler fire protection
Contact Details
United States
Pompano Beach, US