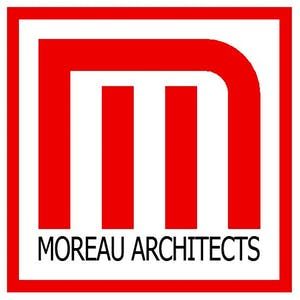 Devin Moreau Architects: Visionary, Sustainable, Innovative
Architecture Studio
About the company
Devin Moreau Architects: A Visionary Architecture Studio
Devin Moreau Architects is a renowned architecture studio that has been creating innovative and sustainable designs for over two decades. Based in San Francisco, this studio has established a reputation for producing unique and aesthetically pleasing structures that incorporate natural elements into their designs.
Expertise in Sustainable Architecture
The team at Devin Moreau Architects is passionate about sustainable architecture, and they are committed to creating environmentally conscious designs that promote energy efficiency and reduce waste. They believe that sustainable design not only benefits the environment but can also improve the quality of life for those who inhabit the structures they build.
Collaborative Design Approach
Devin Moreau Architects takes a collaborative approach to design, working closely with clients to understand their needs and desires. They believe that a successful project is one that meets both the functional and aesthetic goals of the client while also incorporating environmental sustainability.
Creative and Innovative Design Solutions
With an emphasis on creativity and innovation, Devin Moreau Architects is known for producing designs that are unique, beautiful, and functional. They have a reputation for pushing the boundaries of traditional architecture and incorporating new technologies and materials into their designs.
Attention to Detail
Devin Moreau Architects is dedicated to delivering high-quality designs that meet the highest standards of craftsmanship and attention to detail. They understand that every element of a structure, from the foundation to the finishing touches, contributes to its overall success.
Conclusion
Devin Moreau Architects is a visionary architecture studio that combines creativity, innovation, and sustainability to produce stunning and functional designs. With their collaborative approach, expertise in sustainable design, and attention to detail, they have established themselves as one of the leading architecture firms in San Francisco and beyond.
We have good experience with
Art Installations
Bar
Commercial
Educational
Entertainment
Fast Food
Grocery Stores
Health Care
Historic Preservation
Hospitality
Night Club
Retail
Trade Center
Transport Infrastructure
Our Skills
3D
AC3D
AutoCAD
Autodesk Maya
BlocksCAD
CAD
Creo
IronCAD
K-3D
MagiCAD
MeshLab
Modo
OpenSCAD
Poser
Rhinoceros 3D
TinkerCAD
TurboCAD
VariCAD
ZBrush
We can help you with
Architecture
Audio and Visual
BIM Modelling
Civil engineering
Electrical
Elevators
Engineering
Exteriors Design
Fire Alarm
General
Landscape
Lighting Design
Photography
Project Management
Security and IT
Signage Design
Contact Details
United States
Hermosa Beach, US