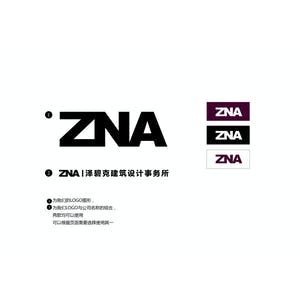 ZNA|Zeybekoglu Nayman Associates: Leading Design Solutions
Architecture Studio
About the company
ZNA|Zeybekoglu Nayman Associates: A Leading Architecture Studio
ZNA|Zeybekoglu Nayman Associates is a renowned architecture studio that has been providing exceptional design solutions to clients for over two decades. With a team of experienced architects and designers, the company has earned a reputation for delivering innovative and sustainable designs that meet the needs of its clients.
The Company's Philosophy: Design with Purpose
At ZNA|Zeybekoglu Nayman Associates, the philosophy is simple: design with purpose. The company believes that every design should serve a purpose and should be tailored to meet the specific needs of the client. This approach has helped the company to create designs that are not only aesthetically pleasing but also functional and sustainable.
The Company's Services: Comprehensive Design Solutions
ZNA|Zeybekoglu Nayman Associates offers a wide range of design services to its clients. From conceptual design to construction documentation, the company provides comprehensive design solutions that are tailored to meet the unique needs of each project. The company also offers project management services to ensure that each project is completed on time and within budget.
The Company's Portfolio: A Showcase of Exceptional Designs
ZNA|Zeybekoglu Nayman Associates has an impressive portfolio of projects that showcase the company's exceptional design capabilities. From residential and commercial buildings to cultural and educational facilities, the company has designed a wide range of projects that have received critical acclaim.
The Company's Awards: Recognition for Exceptional Design
ZNA|Zeybekoglu Nayman Associates has received numerous awards and accolades for its exceptional design work. The company has been recognized by organizations such as the American Institute of Architects and the International Interior Design Association for its innovative and sustainable designs.
The Company's Future: Continuing to Innovate and Inspire
ZNA|Zeybekoglu Nayman Associates is committed to continuing to innovate and inspire with its designs. The company is constantly exploring new technologies and materials to create designs that are not only functional and sustainable but also visually stunning. With a focus on design with purpose, the company is poised to continue its success for many years to come.
We have good experience with
Bar
Cultural
Educational
Fast Food
Grocery Stores
Hospitality
Industrial
Landscaping
Mixed-Use
Night Club
Residential
Retail
Sports
Trade Center
Transport Infrastructure
Our Skills
3D
AC3D
AutoCAD 3D
AutoCAD Mechanical
Autodesk Alias
Autodesk Revit
BlocksCAD
BricsCAD
CAD
Chief Architect
Cinema 4D
Civil 3D
ImplicitCAD
Morphi
NX for Product Design
Rhinoceros 3D
Solid Edge ST9
Strata Design 3D
Vectorworks Fundamentals
We can help you with
Architecture
Audio and Visual
Automation
BIM Coordinating
Decoration and Finish
Engineering
Exhibition Design
General
Heritage preservation
HVAC
Lighting Design
Photography
Project Management
Sculpture
Security and IT
Structural