Symphony of Affordable Elevation: Crafting the Overture of 35 Commercial Street, a Brooklyn Architonic Marvel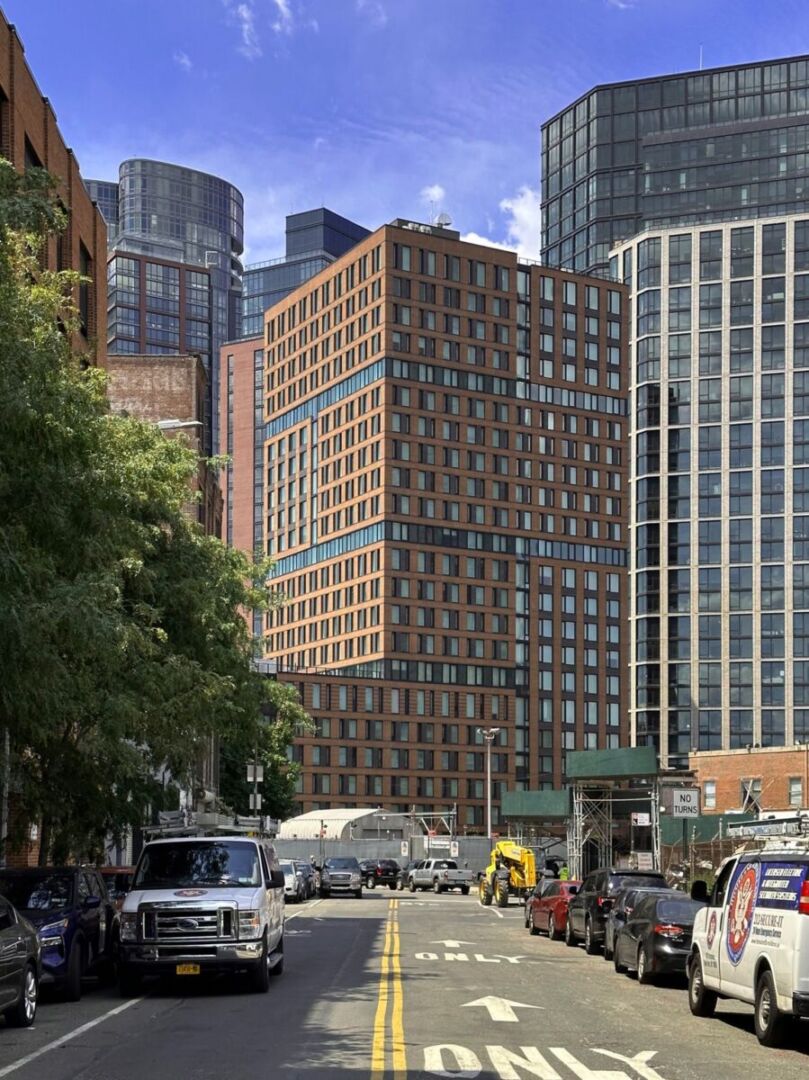 The edifice of 35 Commercial Street stands proud in the heart of Greenpoint, Brooklyn, a towering 22-story monument to affordable habitation. This creation, birthed through the collaborative efforts of Handel Architects, Park Tower Group, Greenpoint Landing Associates, the envoys of New York City's Housing Preservation & Development (HPD), and the artisans of the Housing Development Corporation (HDC), is a paragon of architectural prowess. A symphony of 374 enduringly affordable abodes harmonize with 7,600 square feet of retail expanse, nestled in the subterranean embrace.
The conductor of this construction orchestra is none other than Monadnock Construction, the master mason and caretaker of the property cocooned by the thoroughfares of Commercial and Clay Streets, and the aqueous whisper of Bell Slip to the western tableau.
From the prior epoch of our narrative, the aerial scaffold that once graced the southern vantage has dissolved into obscurity, supplanted by a seamless tapestry of edifice. The walkway awnings, which concealed the maturation of the ground-floor visage, have gracefully bowed out, bestowing the world an unobstructed glance at the tableau of the street-facing foundation, and the grand portico, resplendent like the vaulted entrance of an ancient citadel, flanked along the Commercial Street artery.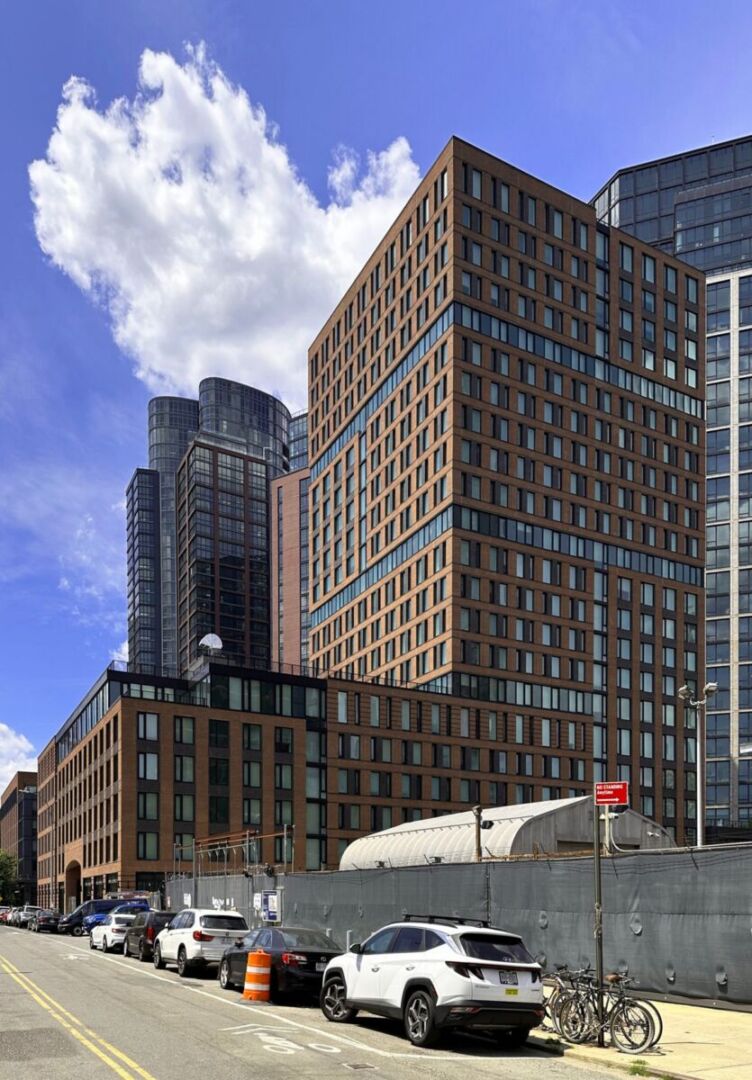 The vitreous eyes adorning the building's first tier are encased in onyx mullions, while the ebony vents of metallic constitution discharge their duty along the lines of the façade's brick buttresses. Linear beacons, slender and dignified, punctuate the columns of clay and glass, a marriage of materials orchestrated by Belden Tri-State Building Materials. The bricks, gifted in varied bonds and punctuated by enigmatic pockets of somber charcoal, paint a canvas of diversity upon the exterior plane.
The threshold, crowned with scaffolding yet to surrender its place, leads unto the sanctum of three hidden courtyards, the handiwork of the sylvan artisans of Alive Structures, a local atelier.
Behold, captured in the illustrations, the portal of the arched maw and the sanctum of the central court, both rendered in reverence by Handel Architects.
Within the sacred precincts of 35 Commercial Street, a plethora of amenities await denizens – spaces for youthful reverie indoors and amidst the open firmament, a sanctuary for physical exertion, a font of ablution, and repositories for the velocipedes of modernity. Communal enclaves beckon, designed for collective respite. The subterranean murmurs of the Greenpoint Avenue station summon from the south, while the distant clarion of the Vernon Boulevard-Jackson Avenue station, heralding from across the Pulaski Bridge in Hunters Point, Queens, offers its own siren song.
The tapestry's final thread is yet to be woven; the opus of 35 Commercial Street is poised to culminate with the autumnal equinox.