The recent photographs reveal significant progress in the construction of Studio Gang's Museum of Natural History Expansion in New York City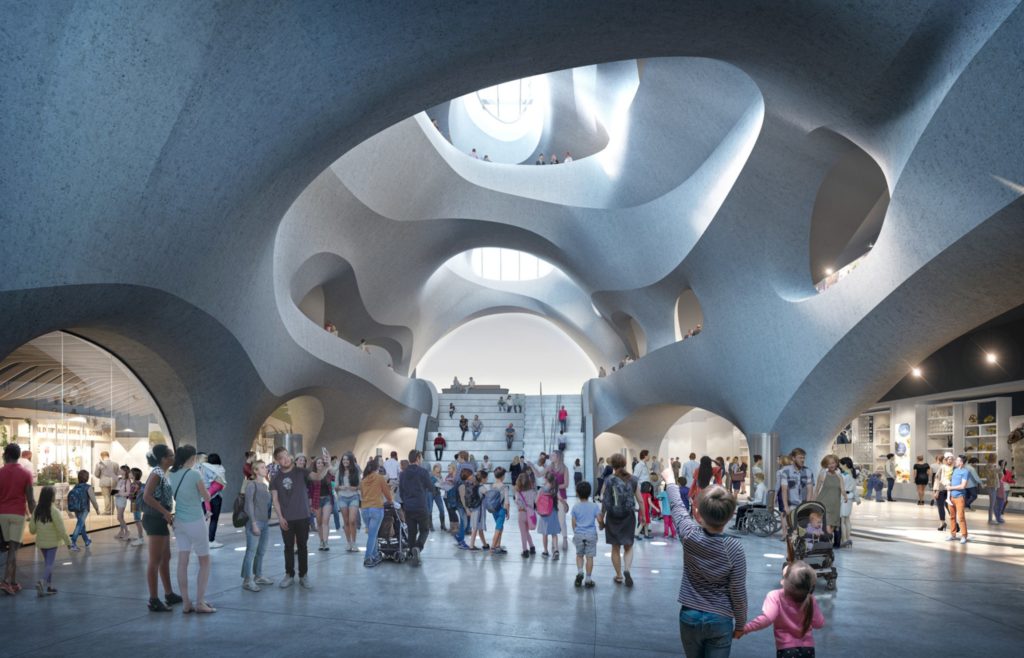 (C) Neoscape, Inc./© AMNH
Studio Gang has unveiled a collection of recent images showcasing the ongoing progress of the American Museum of Natural History Expansion in New York. The expansion project, known as the Richard Gilder Center for Science, Education, and Innovation, will feature an immersive digital theater and a redesigned library, seamlessly connecting ten existing museum buildings into one vast complex.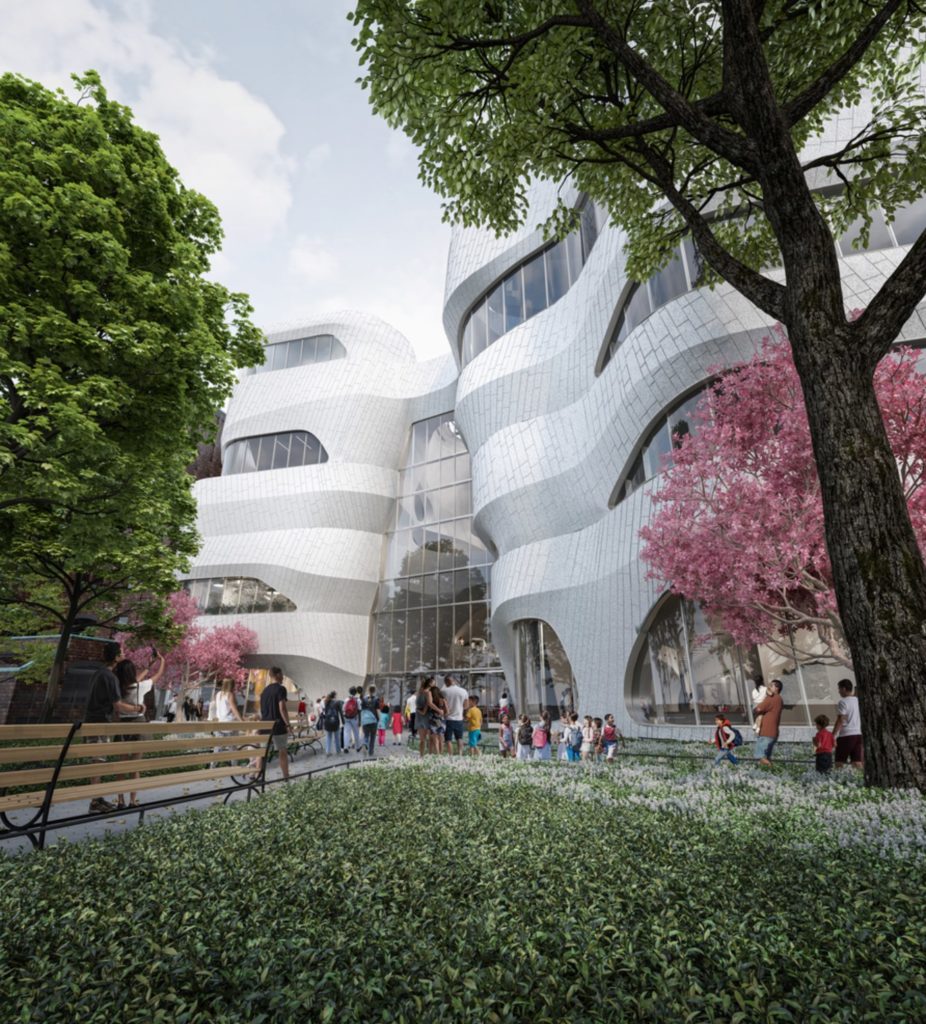 (C) Neoscape, Inc./© AMNH
Taking inspiration from the surrounding geological formations and glacial characteristics, the structure boasts an undulating and cavernous shape, constructed with reinforced concrete. Upon entering the Gilder Center, visitors are immersed in a continuous canyon-like environment, interconnected visually through bridges and openings that unite the various buildings. An innovative technique called "shotcrete," developed by naturalist and taxidermist Carl Akeley, involves spraying structural concrete directly onto rebar, resulting in fluid-like elements within the interior spaces.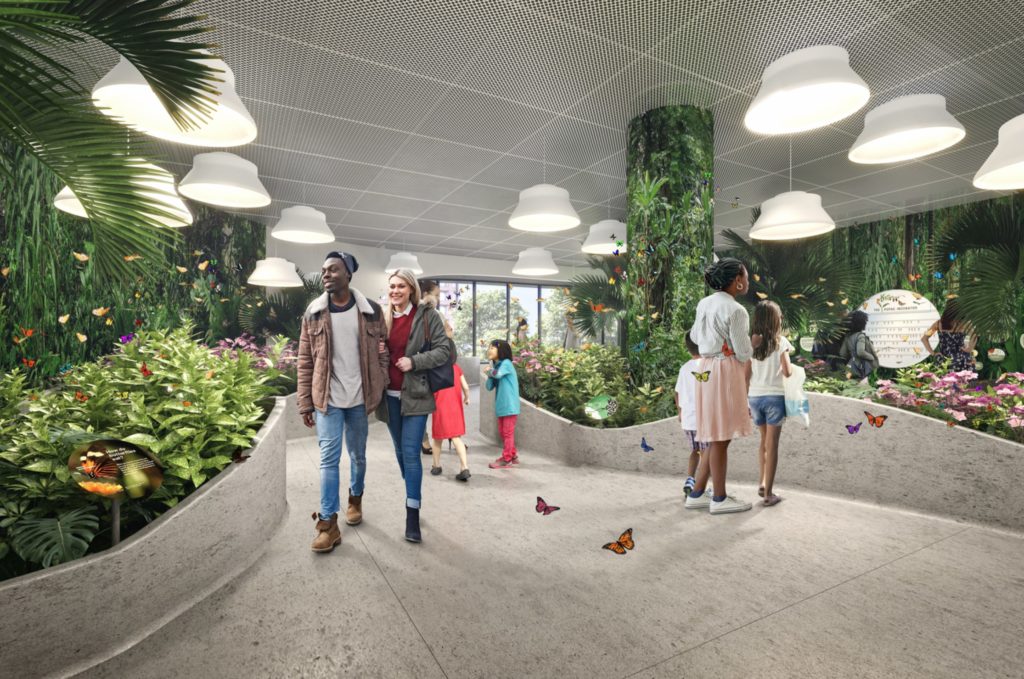 (C) Neoscape, Inc./© AMNH
The front facade of the building will be adorned with Milford pink granite, establishing a visual link to the Museum's main park entrance on Central Park West. The eastern elevation features a prominent window that serves as a primary source of natural light for the Kenneth C. Griffin Exploration Atrium, created by the interconnection of the Museum buildings.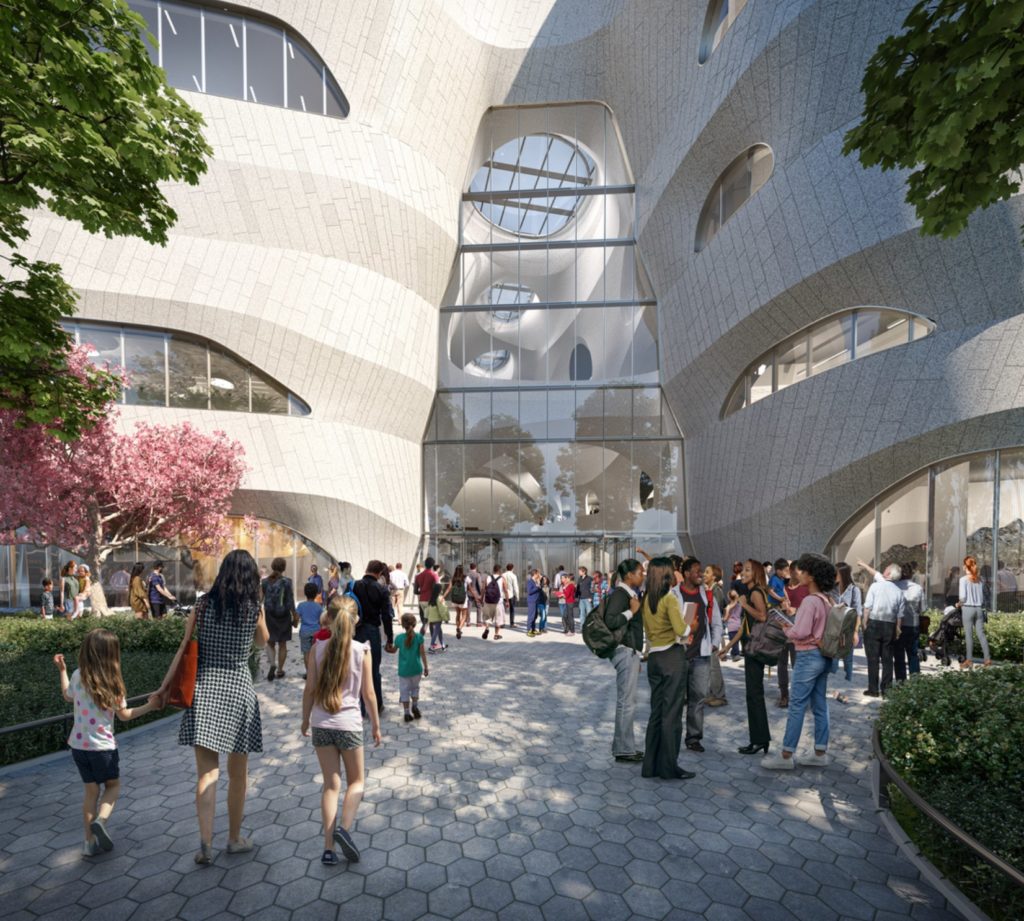 (C) Neoscape, Inc./© AMNH
A four-story atrium, extending from Central Park West to Columbus Avenue and overlooking Theodore Roosevelt Park, will house the Kenneth C. Griffin Exploration Atrium, as well as the Gottesman Research Library and Learning Center. This dynamic hub will provide visitors with access to the Museum Library's resources and guide them through a wealth of printed and digital materials.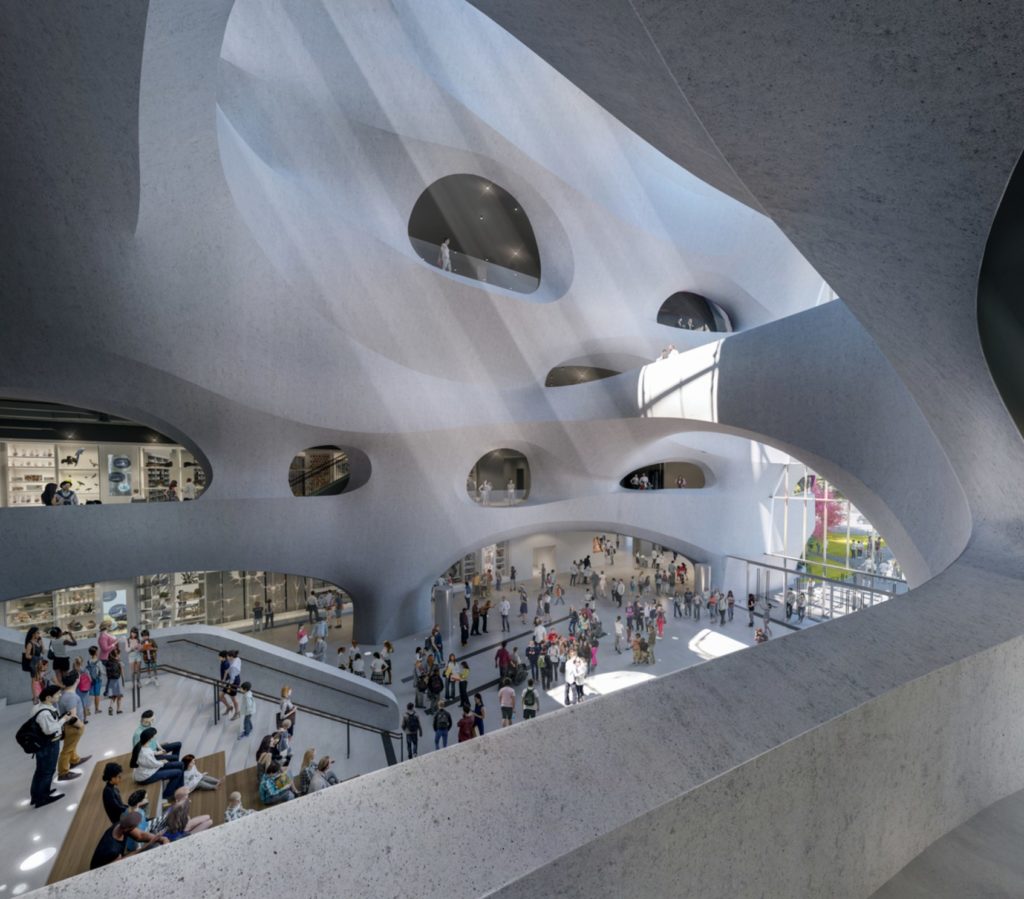 (C) Neoscape, Inc./© AMNH
Construction on the project commenced in June of the current year, seven years after its initial conception. By utilizing high-performance construction materials, stone cladding, strategically positioned windows, and shade-providing trees, as well as water-efficient landscaping, the team aims to achieve LEED Gold certification upon project completion.