PLP Architecture Unveils Tokyo Cross Park's Striking Design Concept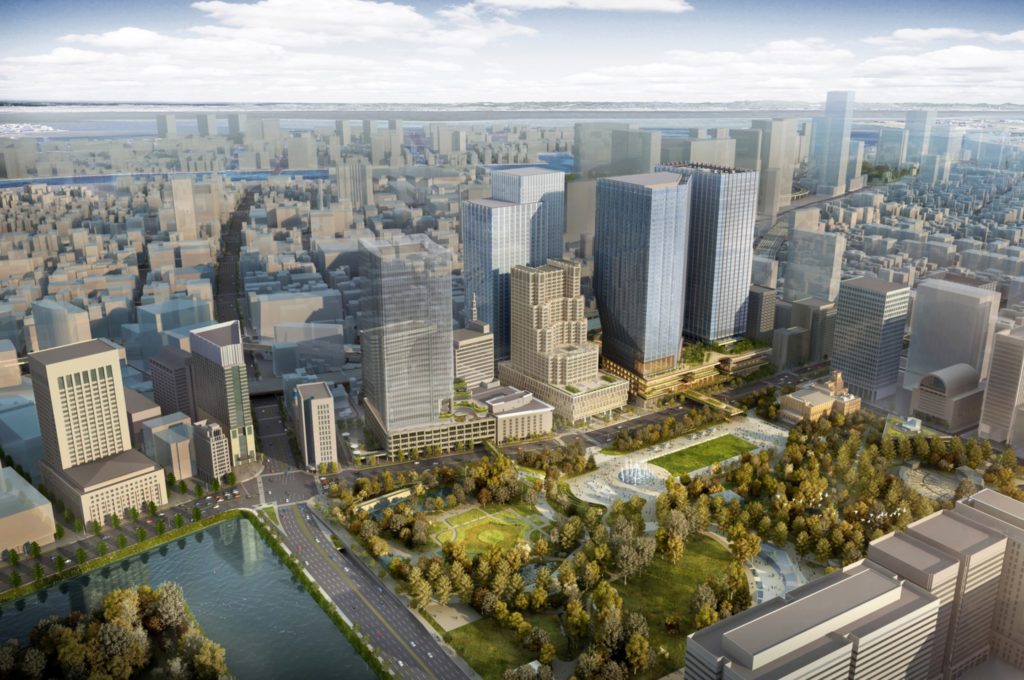 (C) Nikken Sekkei / PLP Architecture
An expansive new urban development, Tokyo Cross Park, set to become the largest development site in the Tokyo metropolitan region, has been announced by PLP Architecture. The visionary project, dubbed the "green heart of the city," encompasses four towering structures, with two of them masterfully designed by PLP, along with an elevated platform featuring lush public spaces and a sprawling two-hectare public plaza.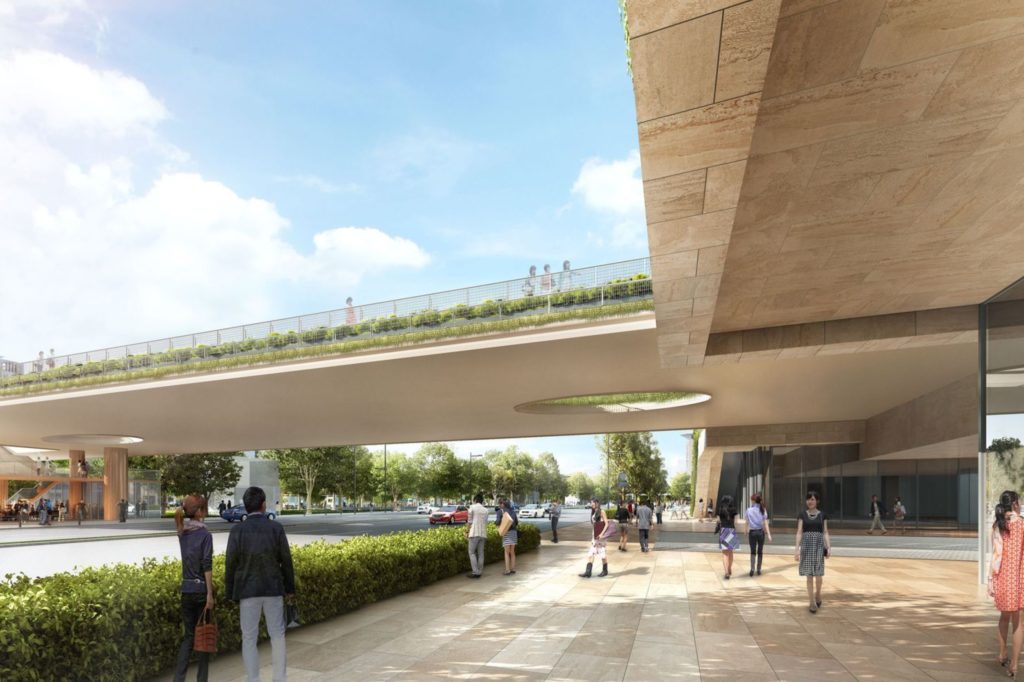 (C) Nikken Sekkei / PLP Architecture
At the core of the design is a human-centered approach, emphasizing vast public areas and seamless integration with nature throughout the campus. Bridging the realms of urban development and cutting-edge digital infrastructure, the district will be supported by advanced digital systems while embracing Japan's renowned hospitality ethos, "Omotenashi." Moreover, the project aims to foster well-being by seamlessly incorporating natural elements into the site, extending the vibrancy of the surrounding urban landscape.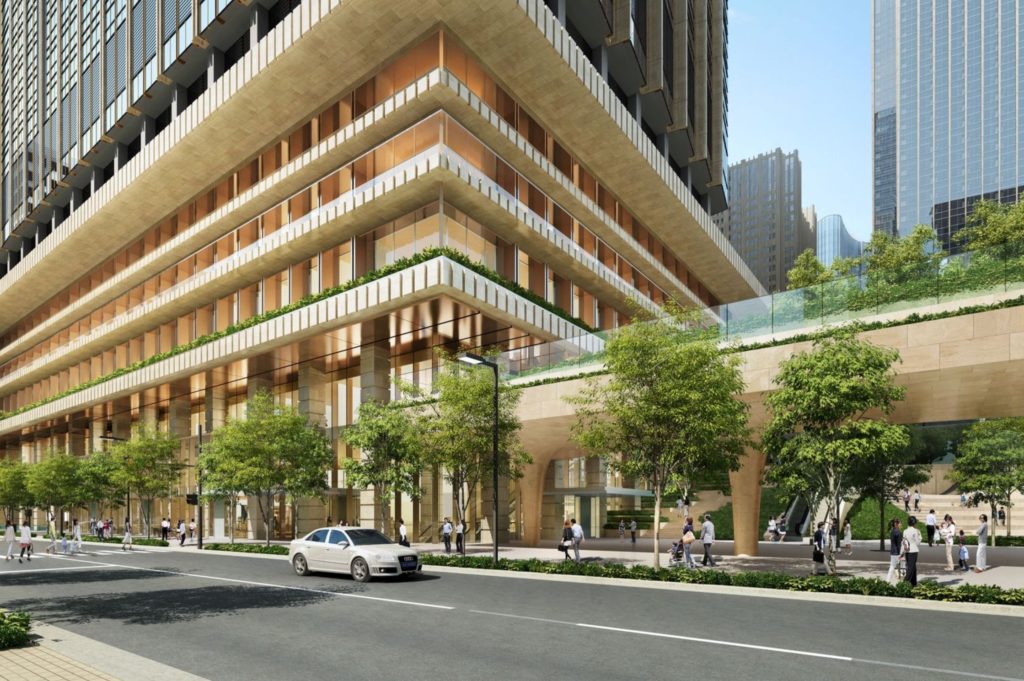 (C) Nikken Sekkei / PLP Architecture
Encompassing a total floor area of 1.1 million square meters, the Tokyo Cross Park revitalization project promises to be the largest undertaking in the Tokyo metropolitan region. The development's primary objective is to create a cohesive urban experience, blending offices, commercial facilities, hotels, residences, and co-creation spaces. A focal point of the project is the innovative "park bridge," which will connect Hibiya Park with nearby stations and neighborhoods, offering visitors a wider network of safe and verdant pedestrian paths.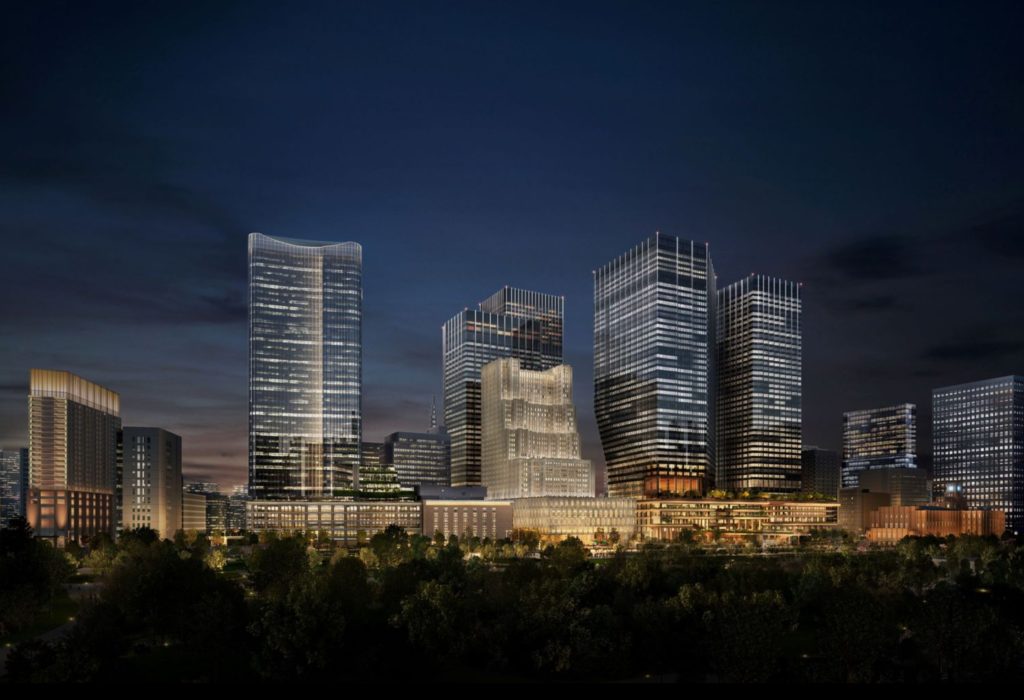 (C) Nikken Sekkei / PLP Architecture
The site is divided into three distinct zones: North, Central, and South. The North District will house the renowned ATTA-designed Imperial Hotel main building, alongside the PLP Architecture-designed North Tower, both catering to high-end hospitality-oriented offices, commercial amenities, serviced apartments, and rental housing. The Central District will feature the PLP-designed Central Tower, a multifunctional marvel comprising offices, a hotel, a banquet hall, a multipurpose hall, and cross-industry co-creation hubs. This district will be seamlessly connected to Hibiya Park through an inviting open-air "park bridge." Finally, the South District, designed by Nikken Sekkei, will boast offices, a hotel, and wellness promotion facilities.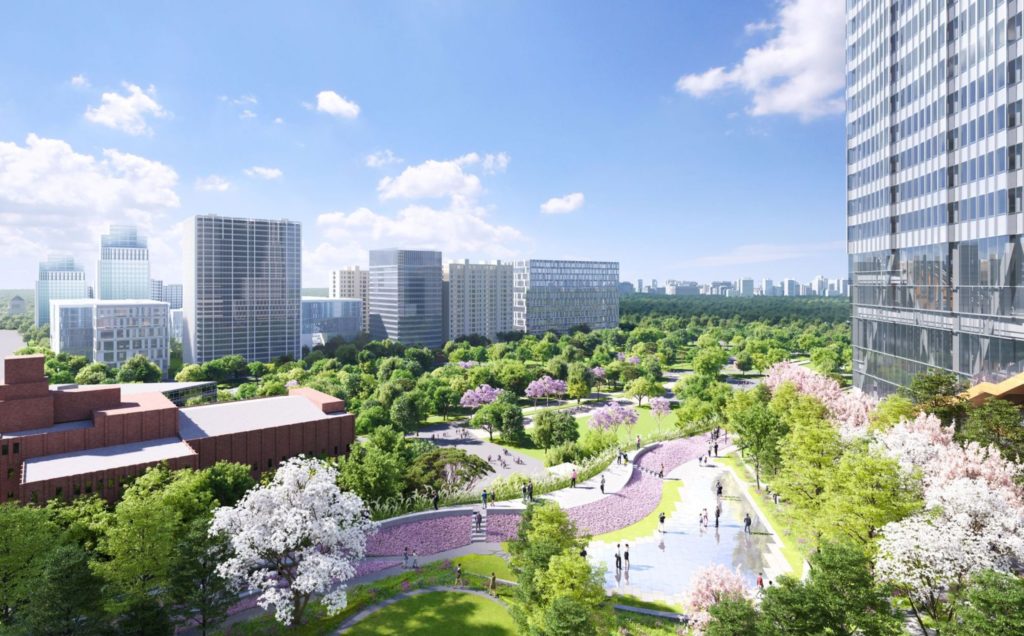 (C) Nikken Sekkei / PLP Architecture
PLP Architecture was selected as the master planner and placemaking strategist for the Tokyo Cross Park project, chosen by a diverse consortium of ten prominent Japanese enterprises representing various urban and economic sectors. The South Tower is slated for completion in 2028, with the entire project expected to be finalized by 2037, marking a significant milestone in Tokyo's urban landscape.