Unveiling of Oscar Niemeyer's Exquisite Pavilion at Château La Coste
The captivating inauguration of the Pavilion at Château La Coste by the visionary Oscar Niemeyer brings to fruition the final masterpiece of the renowned architect, who sadly passed away in 2012. Nestled amidst a sprawling vineyard, this sinuous structure houses an intimate 80-seat theater within its cylindrical form. A subtle yet mesmerizing pool, playing with light and reflections, adds a captivating dimension to the project, accentuating its harmonious connection to the surrounding landscape.
Spanning over 500 acres, Château La Coste in the picturesque Loire Valley of France is adorned with more than 40 captivating art and architectural installations. Since its establishment in 2011, the estate has invited a diverse group of architects and artists each year to create site-specific pieces inspired by its enchanting surroundings. Esteemed architects like Frank Gehry, Jean Nouvel, Tadao Ando, and Richard Rogers have contributed long-term commissions to Château La Coste. Niemeyer was approached in 2010 to design a project for the estate, and after several years, the realization of his vision finally came to fruition.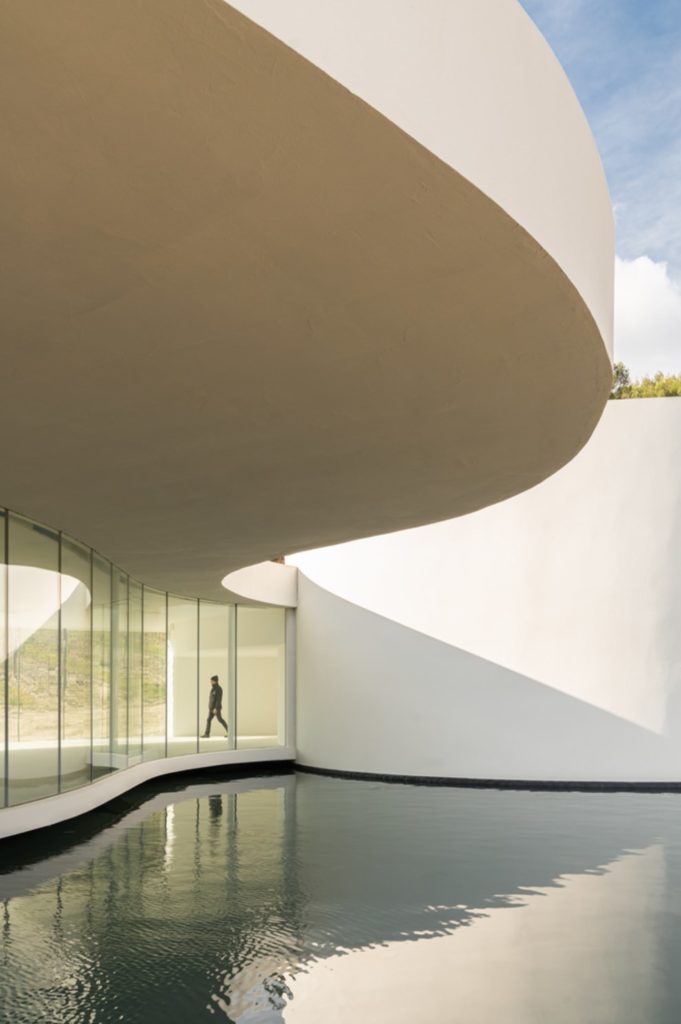 Niemeyer's signature design elements, such as the interplay between solid and translucent volumes and the integration of water, are showcased in this latest addition to Château La Coste's remarkable architectural collection. Situated amidst rows of grapevines, the pavilion can be reached by following a meandering path that winds through the vines and alongside a small reflective pond. Inside, the gallery features a striking red ceramic mural adorning its only opaque wall, inspired by a sketch envisioned by Niemeyer himself.