The K-pop music organization's headquarters will find its home in a striking architectural masterpiece known as the "urban speaker," expertly designed by UNStudio.
UNStudio, an Amsterdam-based design firm, has brought a remarkable transformation to the Seoul offices of South Korean music agency YG Entertainment. The seven-story UNStudio headquarters, seamlessly integrated with an existing office building, now accommodates the agency's offices, conference spaces, and recording studios, boasting captivating geometric lines and mesmerizing metal surfaces.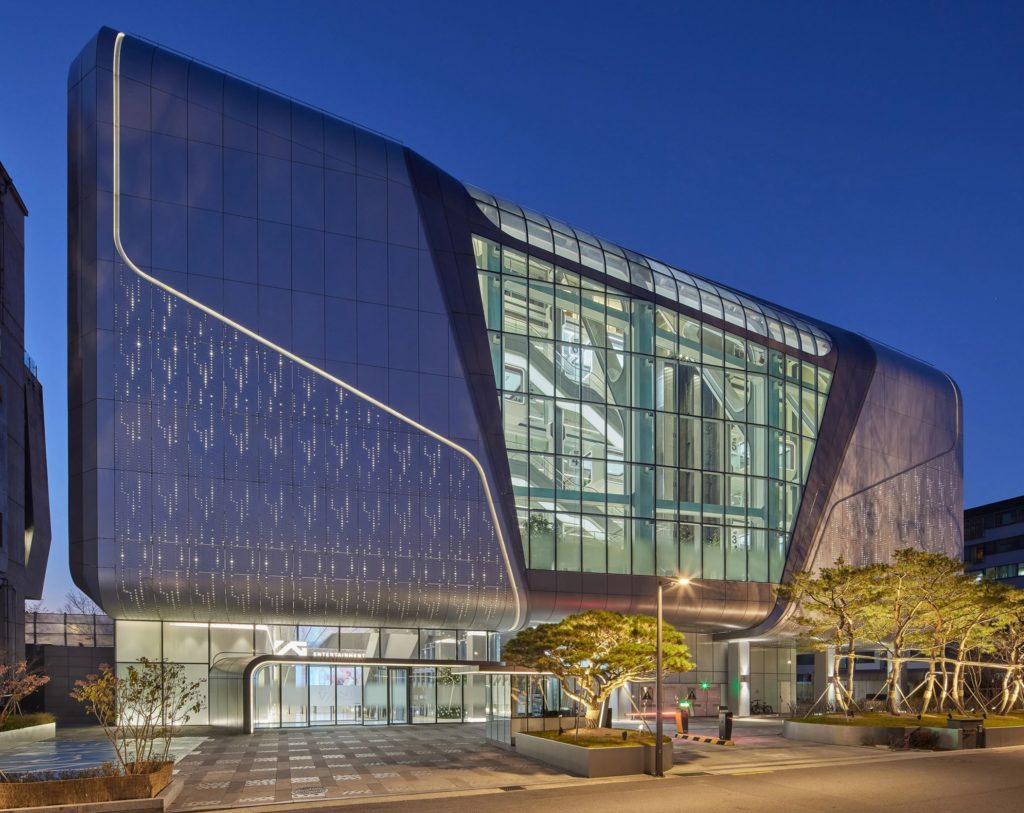 With its "shell-like" metal panel coating, the structure exudes an essence reminiscent of a speaker, creating a striking contrast with the neighboring concrete building. A central glass portion adds a captivating touch to the composition. The building's "silent side" resides in a more confined manner towards the northeast, while the "open side" features generous windows and balconies that provide scenic vistas of the neighboring park.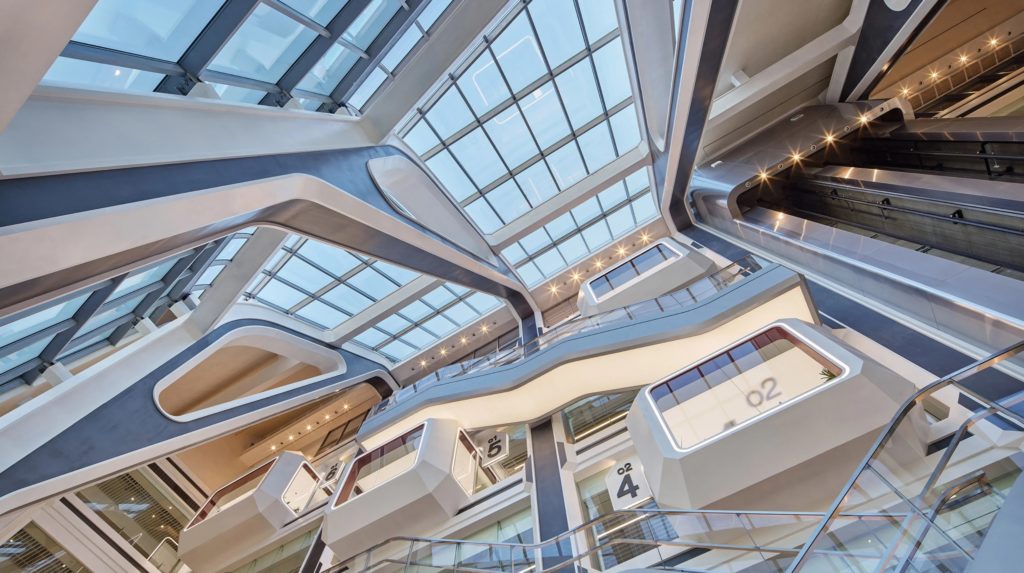 The design philosophy behind the project focused on achieving a structure that resembles a product rather than a conventional building. UNStudio takes pride in meticulously integrating practical purposes into every design element. While the new YG HQ maintains identical height, number of floors, and functions as its predecessor, its unique positioning between the city and the park injects a fresh and invigorating momentum into both the site and the organization.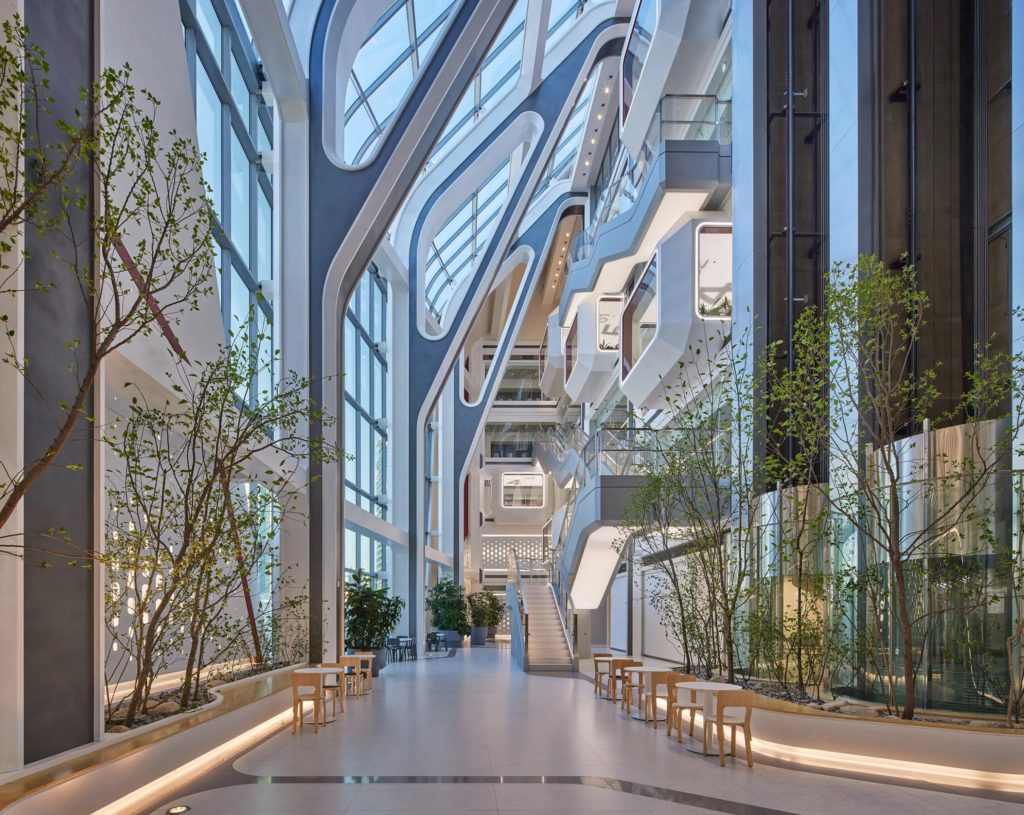 A key objective of the building's design was to establish a shared gathering space for all occupants. The central atrium, surrounded by projecting "pods" with expansive windows, offers dedicated areas for work and relaxation. This space serves as a bustling hub, connecting the lower-level offices, recording studios, and providing a welcoming environment for users, employees, and visitors alike, fostering collaboration and community.